#24: Morning Story Time
This person used to sleeptalk, and their mom was kind enough to remind them every day. As a kid, they were notorious for sleeping through every single alarm in the morning. Their mom would have to wake them up from a deep slumber, during which they would say some pretty silly stuff that made absolutely no sense.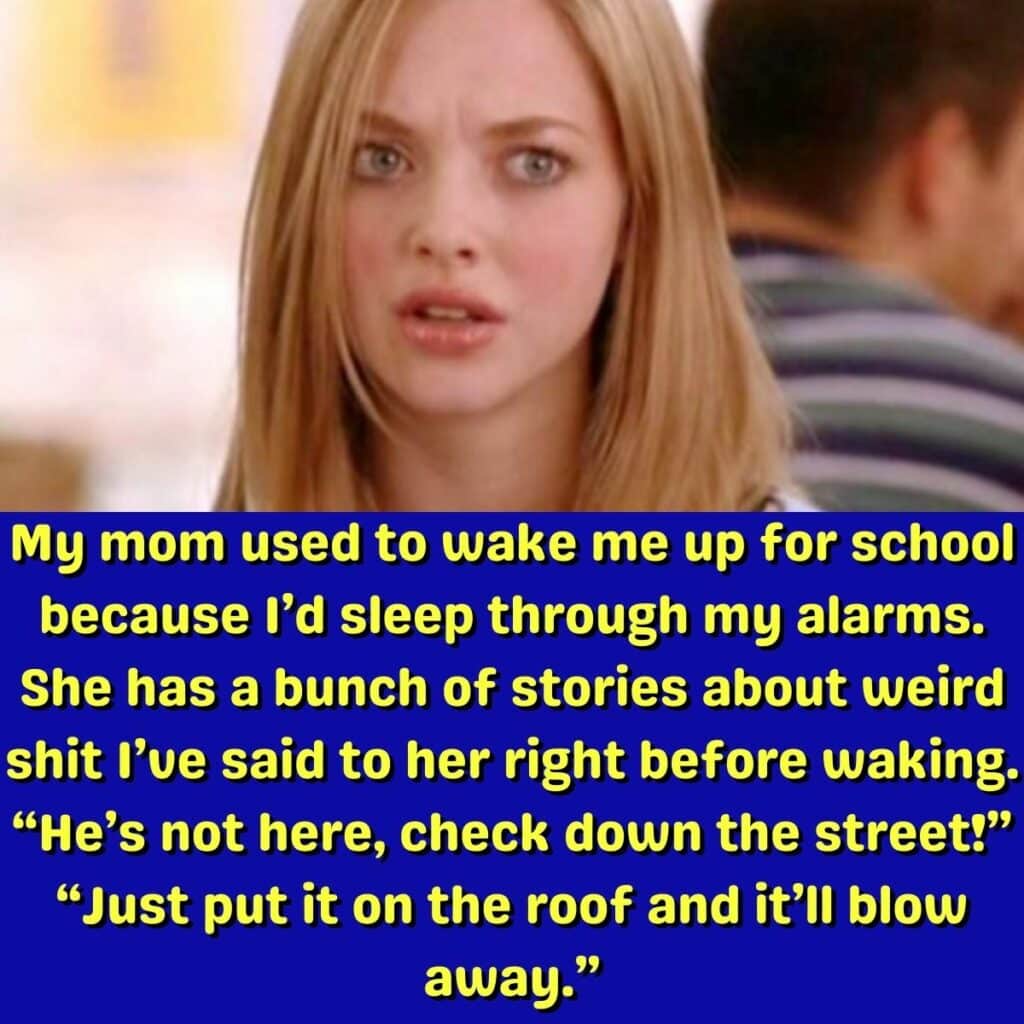 After their mom was able to wake them up for school, she would tell them the weird things they said right before waking up. Some classic weird phrases were, "He's not there, check down the street!" and, "Just put it on the roof and it'll blow away." They must have been dreaming when they said these things, but they would always have zero recollection.