#8: Night Terror at the Supermarket
Nightmares are never fun, so we can only imagine how much worse they are when someone sleeptalks! This guy's wife was having what sounds like the worst nightmare ever. She sat up screaming in bed one night. When he asked what was wrong, she cried that she was lost in the supermarket and couldn't find her way out. Talk about scary!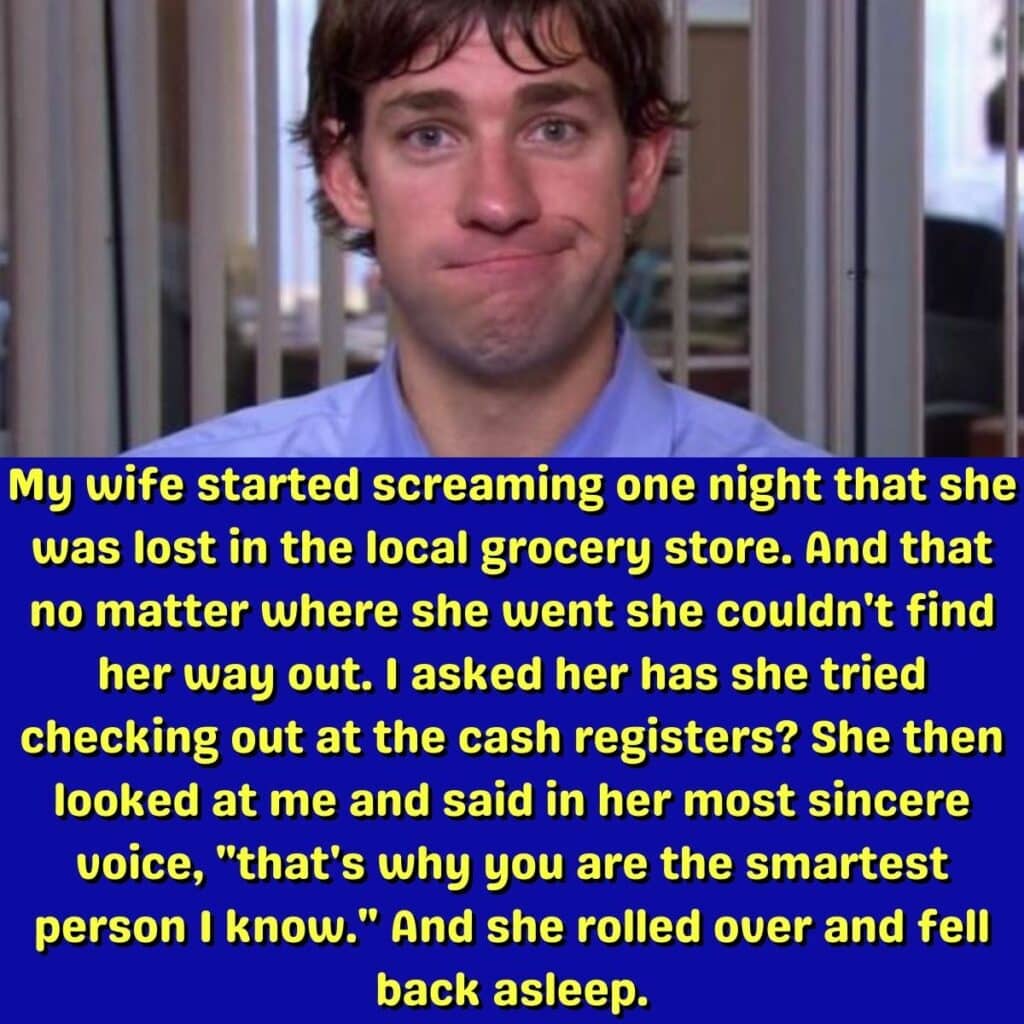 Our storyteller kept his cool and calmly tried to help her with some logical advice. She then turned to him with the most thankful expression and said, "That's why you are the smartest person I know!" Nightmare soothed, she then rolled over and fell back asleep. I guess he'll never let his wife forget giving him this compliment.