#22: Like Father, Like Son
Sleepwalking and talking tend to run in families, so it's no surprise that this guy inherited it from his dad. Their mom even has proof! One night when our storyteller was about five years old, he was sleeping in his parent's bed. His mom was awake, lying between her husband and her son. Then something weird happened.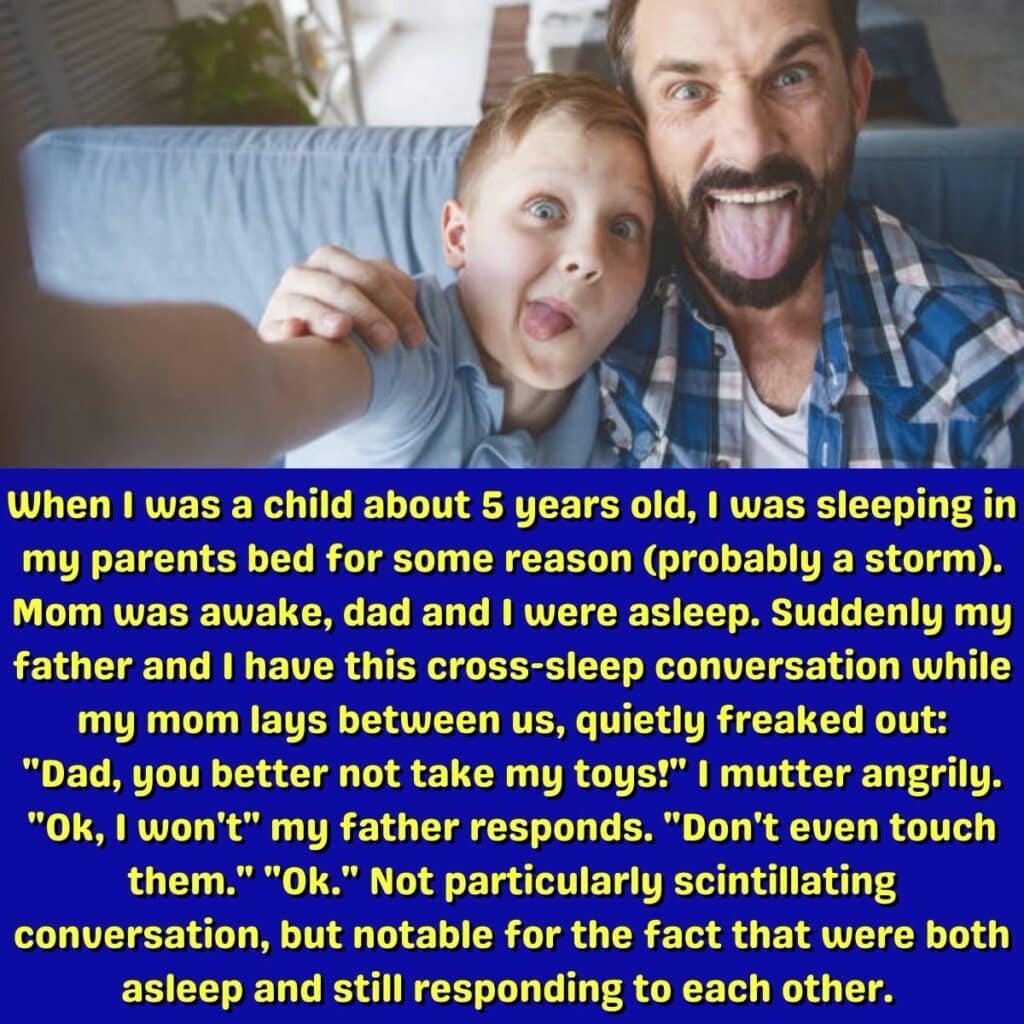 Out of nowhere, our storyteller and his dad start having what he describes as a "cross-sleep conversation." The two of them, both dead asleep, started arguing about the kid's toys! We've never heard of two sleeptalkers carrying on a conversation in real time, so this is truly wild! Good thing the mom was there to witness it, or else no one would know about this!