Our society is full of stereotypes, assumptions, and double standards that many take for granted without even realizing it. It's always important to question our assumptions and the ways of the world, however, because that's how change happens. One Reddit thread recently prompted people to examine their assumptions about the world we live in by asking a simple question, "What's a double standard men experience that women don't?" Thousands of people responded with their own personal experiences and opinions, and it led to some great discussions! Men and women all over the world shared lighthearted and serious stories, and we've rounded up some of the top responses.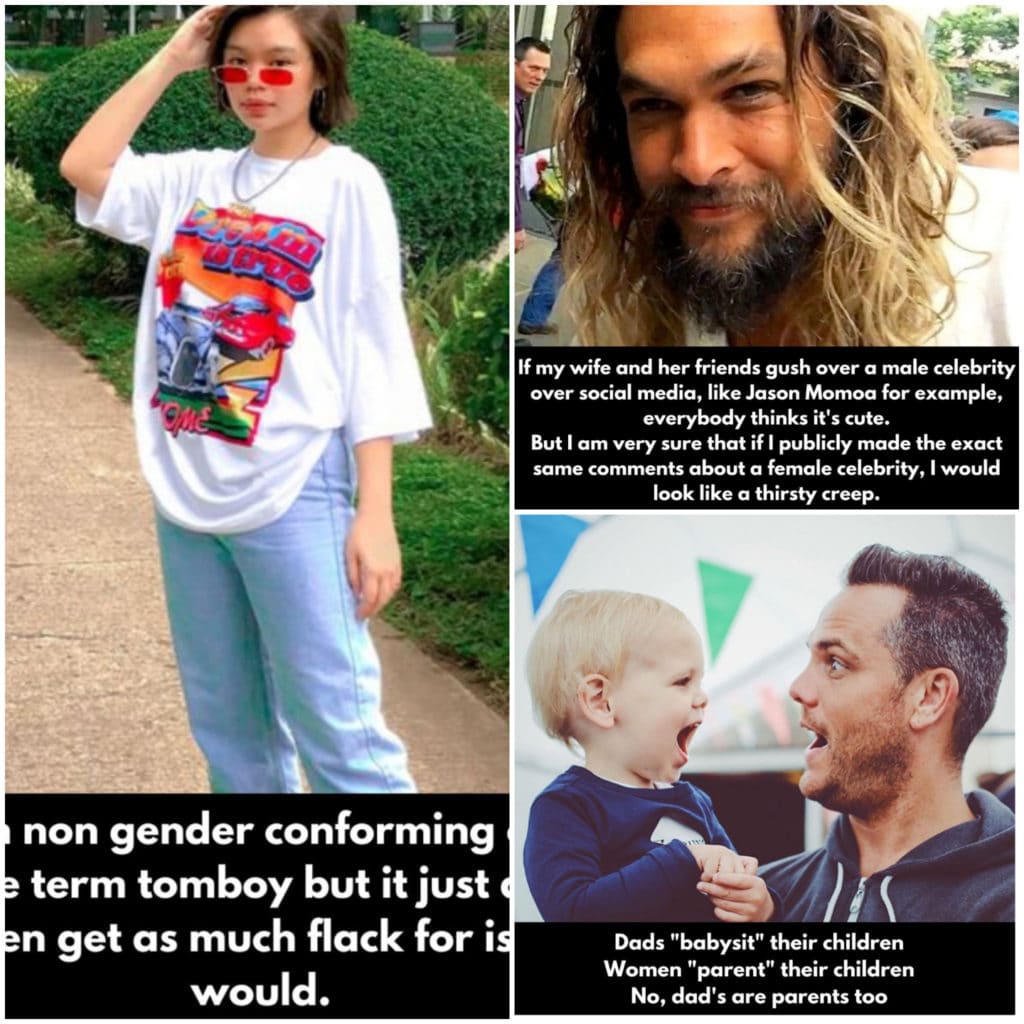 #1: Showing Affection
One guy on the forum shared an experience he had while out with his little nephew that surprised him. As a proud uncle, he was showering his adorable nephew with affectionate kisses on his cheeks and forehead. A complete stranger felt compelled to confront him and tell him it was "weird" that he was being affectionate with his baby nephew.
This guy went on to say that if he was a woman showing this same kind of affection towards his nephew, no one would bat an eyelash about it. He has a point, because we're more socialized to think of women as the "affectionate" ones. Some people think it's weird or suspicious for a man to show a normal level of affection to children in their family, which is kind of sad.