Different Fans Bring Different Vibes
Everyone who has worked as a restaurant server knows that some customers are better than others. While certain regulars are stingy, others are generous with tips and make big orders that only add to the amount the restaurant takes home at the end of the day. And it seems that Hooters waitresses have a very specific type of favorite customers.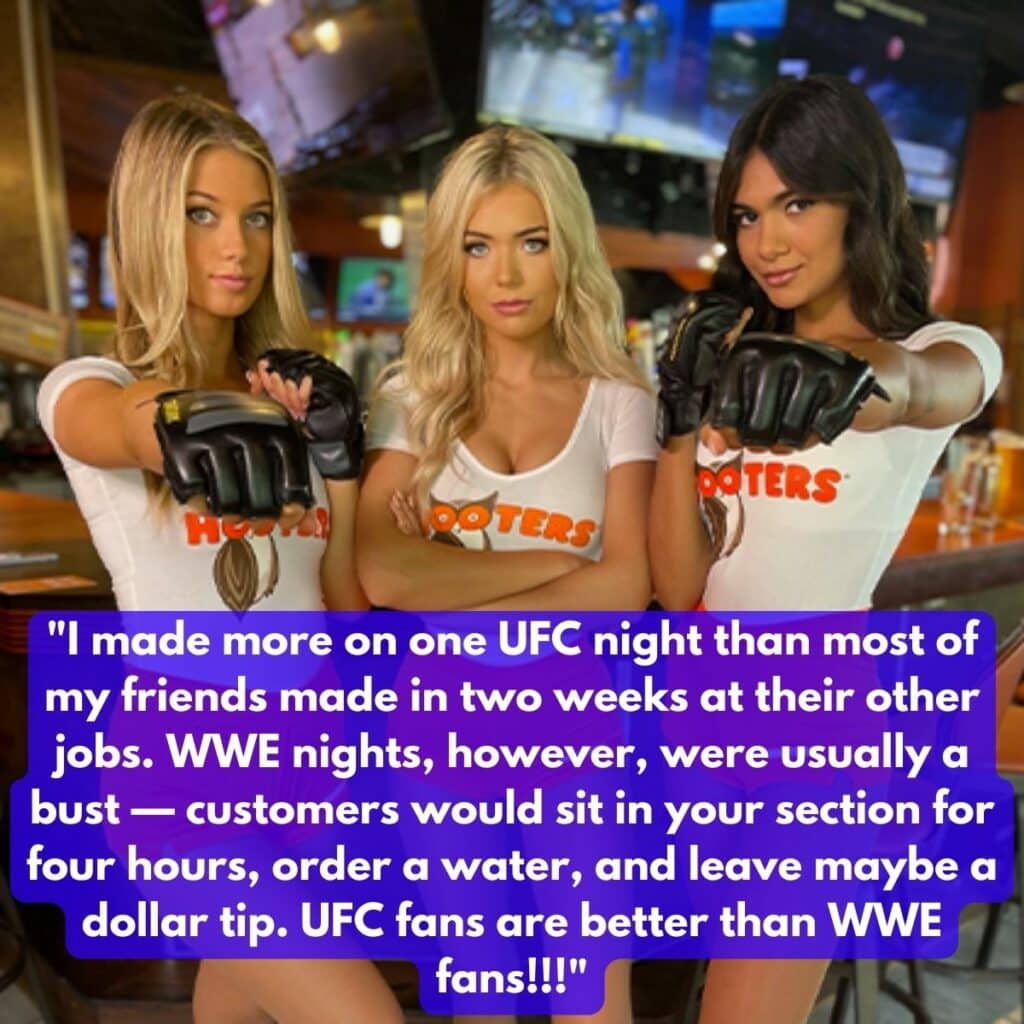 I'm not sure what makes a UFC fan more likely to spend at Hooters, but this story proves that they shell out a lot more than those who love WWE. Perhaps there is simply more excitement surrounding real combat nowadays, which prompts people to be a bit looser with their spending.