Some Bashful Workers
By the time you are a seasoned Hooters waitress, you might expect that there are very few parts of the job that phase you. However, this story points out that that is not always the case and that some employees are a bit shyer than others. Although, I'm sure this is not a particular feeling only to Hooters waitresses!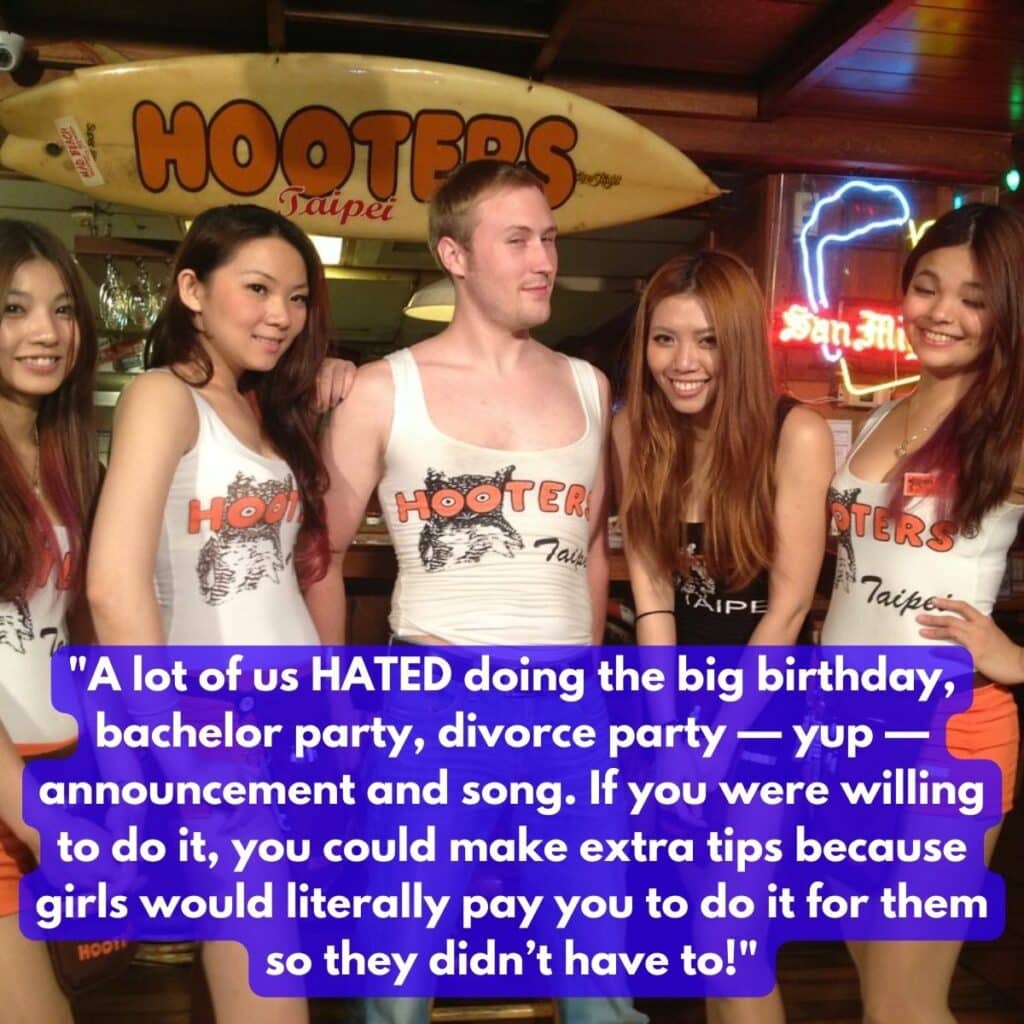 I have heard from restaurant workers that singing happy birthday or making similar announcements is one of the most annoying parts of the job. But I never expected that waitresses would be willing to pay each other to avoid those tasks. But now, knowing the kind of clientele Hooters usually have, it's no surprise they want to get out of these celebrations.