Managers Prefer Blondes
While there are parts of the Hooters dress code that clearly state how waitresses must style their hair, there is nothing that mentions what color that hair should be. Still, the worker in this story ran a bit of an experiment that revealed some hair color bias. Although, this is probably true for other establishments in America.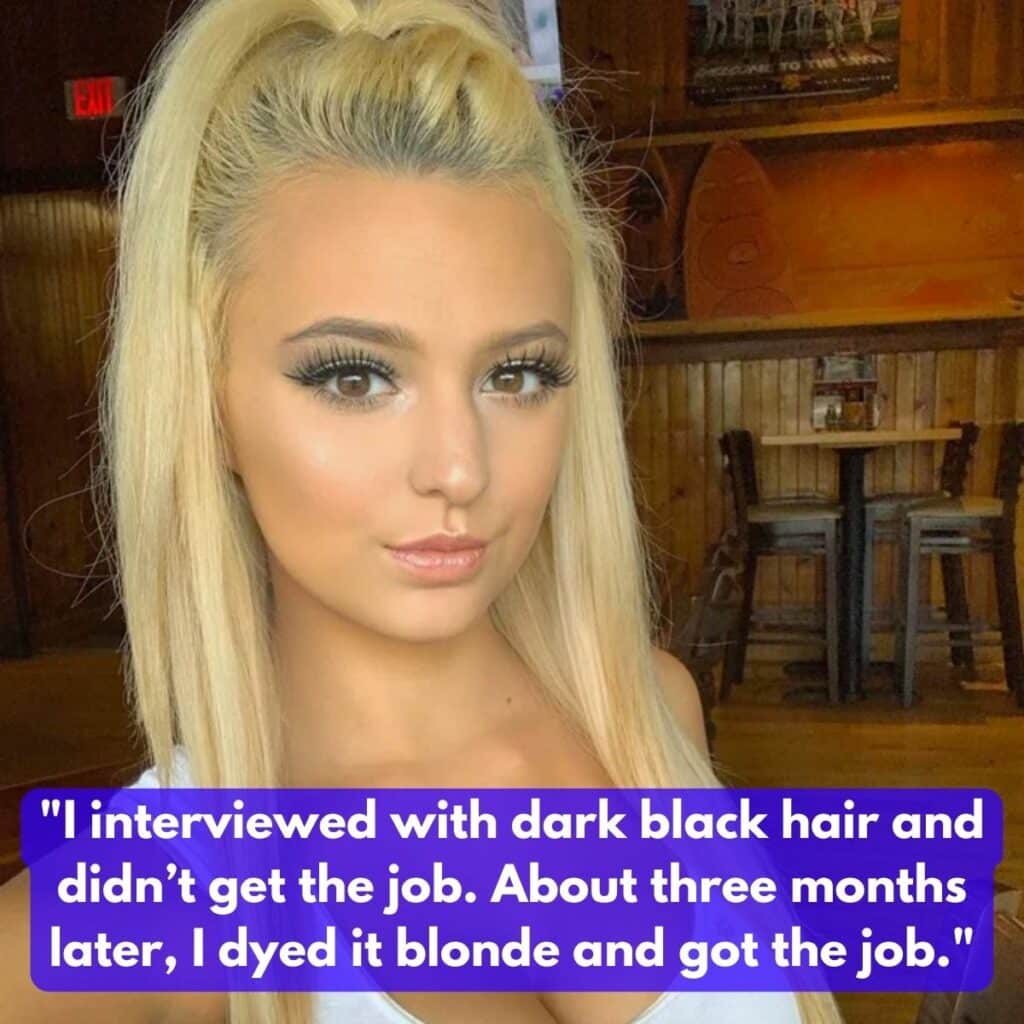 All things being equal, it appears that the hiring manager, in this case, had a clear preference for hiring blondes. According to some researchers, men often perceive blonde women to be younger and more promiscuous. I assume that this manager was playing off that same stereotype.