A Horrible Lack of Safety
The actions of the manager in this story are completely shameful. They expressed no concern whatsoever when one of their employees complained of a regular that was incredibly creepy. Instead, they just told the waitress to get over it. I hope this story is from many years ago, considering that in today's age, this would be incredibly frowned upon.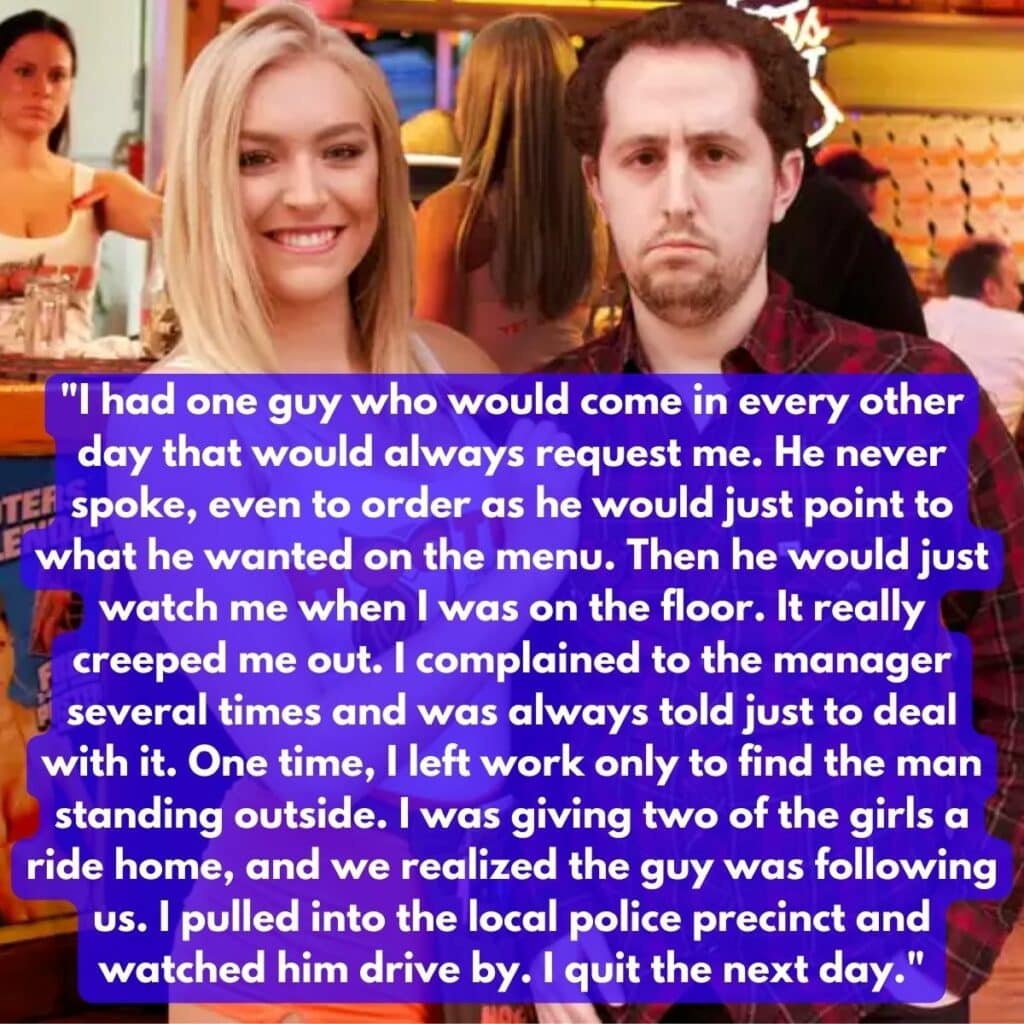 The suspicions the waitress had proved to be true when the customer followed her after one of her shifts. Fortunately, she went straight to the police and remained unharmed, but stories like this just go to show that poor management can become incredibly dangerous.