A Silk Scarf To Avoid Smudging Makeup On Your Dress
It is every makeup artist's nightmare when their client is putting on their outfit after they are done with makeup. The trickiest part here is when you are wearing the dress, the neckline is sure to touch your face. This results in the damaging of the whole makeup, thus requiring the artist to start over with your face.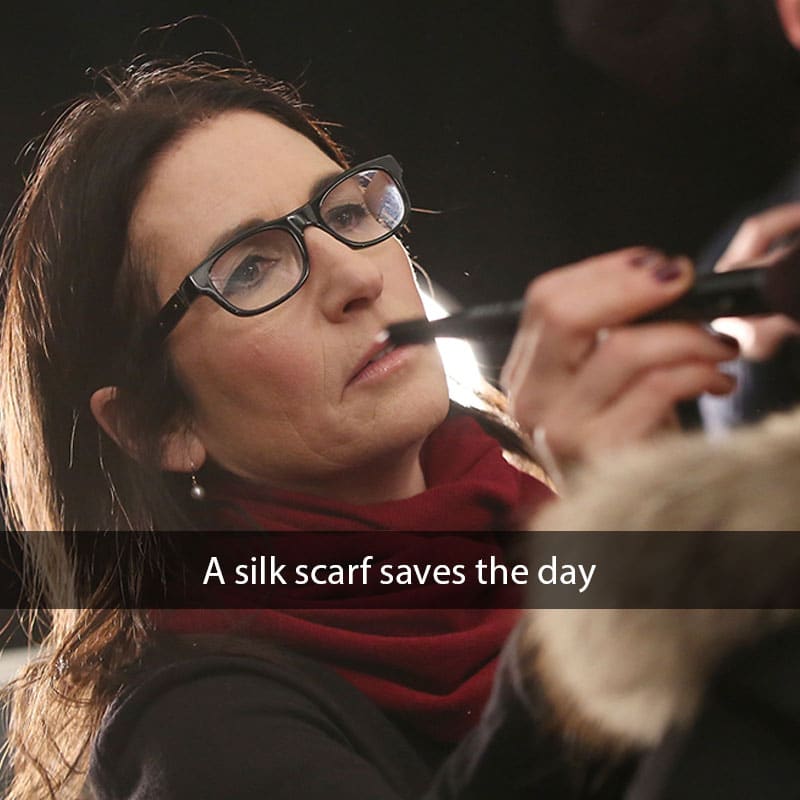 That is why most artists recommend putting on a silk scarf over your face for two reasons – it helps keep your makeup intact while also preventing it to rubbing on your outfit while getting into it. This is especially important when you're wearing something white with bright eye makeup, which could easily stain your outfit.