Translucent With Bare Nipples Or A Seamless Nipple Tape.
When it comes to red carpet dress, I'm sure we are all thinking of Rihanna, the undisputed Queen of Met Gala fashion. Who could ever forget her wearing a Margiela ensemble inspired by the Pope at the 2018 Met Gala, which had the theme "Heavenly Bodies: Fashion and the Catholic Imagination." She literally destroyed everyone with that look.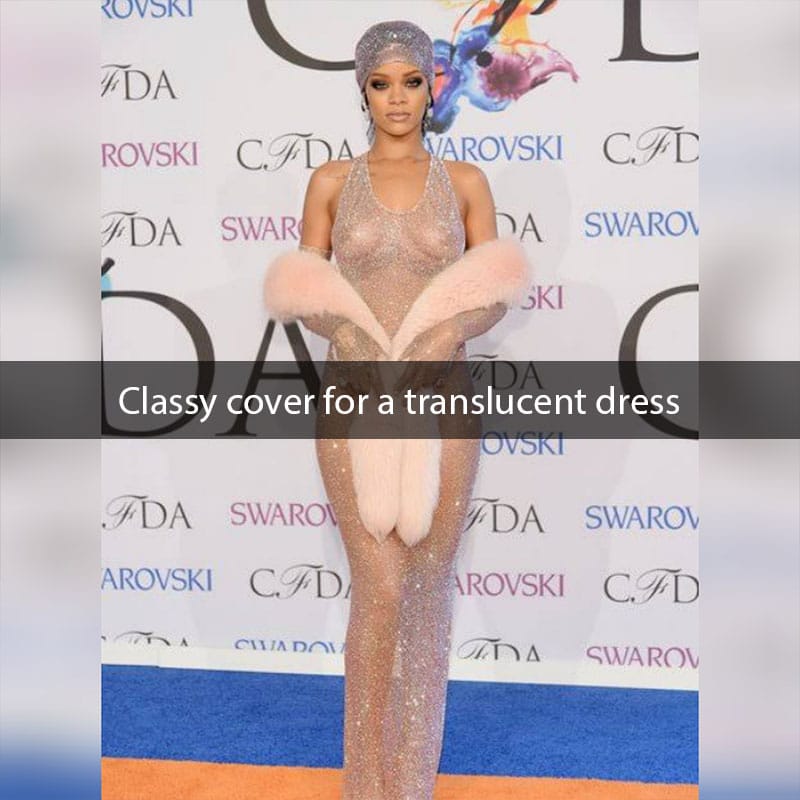 Rihanna stunned the globe with her see-through transparent Swarovski crystals outfit during the 2014 CFDA. It immediately became an iconic look, not just because it was see-through, but also since she wasn't wearing a nipple cover. Stylists, on the other hand believed that naked nipples would look better on this dress than a nipple cover. If you really must, use a seamless one.