Staying Committed To Your Look Also Helps You Sell The Garment.
When it comes to wearing a specific sort of attire, celebrities sometimes have to make concessions in order to avoid ruining the entire appearance or ensemble. While these sacrifices are not seen on camera since they hide it so effectively, we must applaud and respect their dedication to make the style work and fashionable for the camera.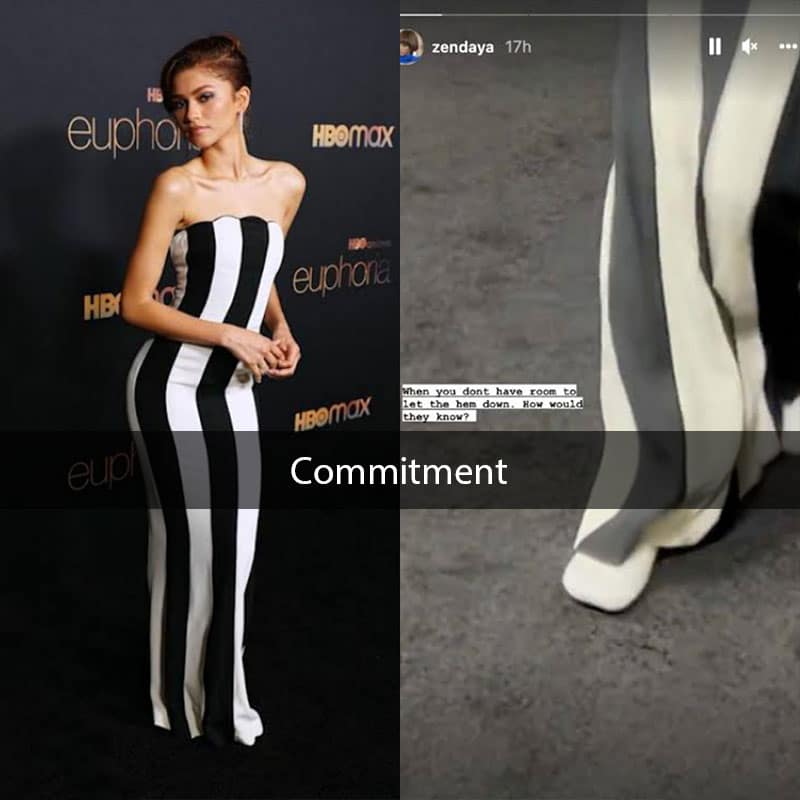 Zendaya, for example, wore a vintage Valentino gown to the cast photo call for Euphoria. It may go unnoticed at first glance, or even if you look closely and long enough, but she had to wear only socks because the dress could no longer be stretched and wearing heels would ruin the overall effect. This was proven on her Instagram story, showing her socks.