Celebs Don't Always Wear High-End Labels
Being invited to big red carpet events like awards night at the Academy or at the Oscars, of course, it is expected that there will be a lot of designer outfits, even in shoes and bags. Expect that you will see a lot of outfits from Dior or Givenchy, bags from Hermes and Louis Vuitton, or even heels from Louboutin.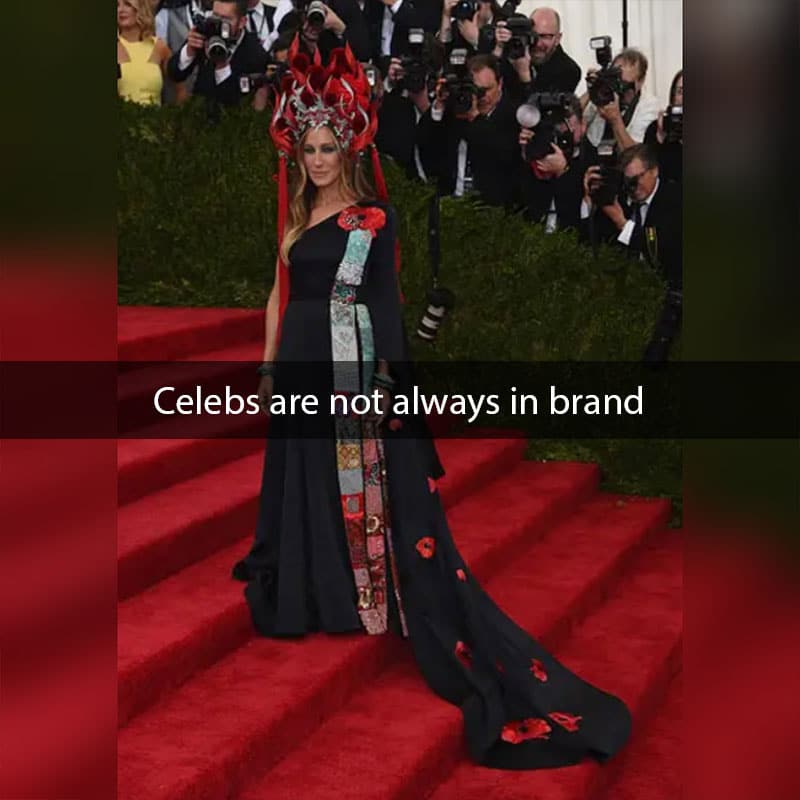 However, this is not always the case. Some celebrities don't always wear high-end labels. As a matter of fact, way back 2015, Sarah Jessica Parker attended the annual Met Gala, and unlike other celebrities with high-end outfits, she chose to wear a custom H&M gown. While RuPaul said she doesn't want to see any H&Ms, this one is easily exempted.