It'll Be Our Little Secret
Everyone who brings a pet to the house, whether it's a dog, a cat or a lizard, says they wouldn't be allowed on the couch. However, it's a rule most of us don't really keep up with. When they give us those puppy eyes, all rules (or most of them) are out the window. It's just hard saying no to such a cute face.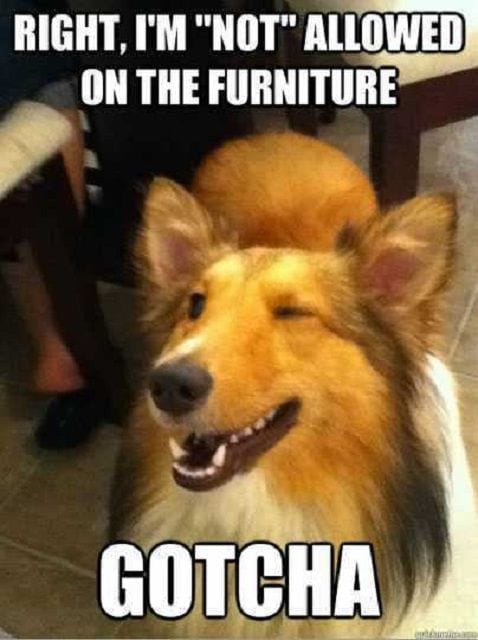 The problem is, they know they're cute. They know we can't say no to them for too long, and that eventually, we'll cave. So, this dog skips all the middle part, the beating-around-the-bush part, and cuts straight to the point. He's not allowed on the furniture, right, we all know that that means.