Who Left the Dog Out?
Get it? Who left the dog out in the sun on a hot day? We'll see ourselves out. But seriously, it actually looks like this dog's ears are melting. We know they aren't, but it's a good way to depict really hot weather. It's not a myth that dogs get extremely hot in extreme weather and succumb to heatstrokes.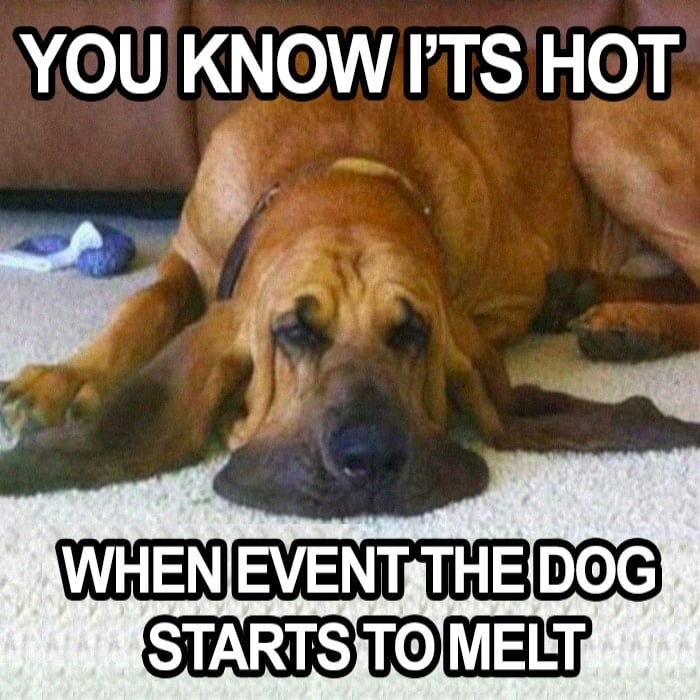 Their fur keeps them extremely hot, and while they can regulate heat through their paws and nose (they don't sweat through their skin like humans), they're likely to get very hot during the summer. Obviously, they don't melt, but there are other ways to tell if your dog is too hot – the most obvious one is excessive panting.