For one reason or another, job interviews are at the forefront of many people's minds at the moment, and as we all know too well, job hunting can be overwhelming, intimidating, and discouraging for many. Like many people in our modern age, Twitter user Amy Brown took to the internet to find solace and sympathy. She asked fellow Twitter users to share their weird, funny, and overall lousy job interview memories for moral support, and boy, did people deliver! These stories might discourage you from going on your next interview, or they might encourage you, knowing that it couldn't get any worse than that, but one thing is for sure – they will make you laugh.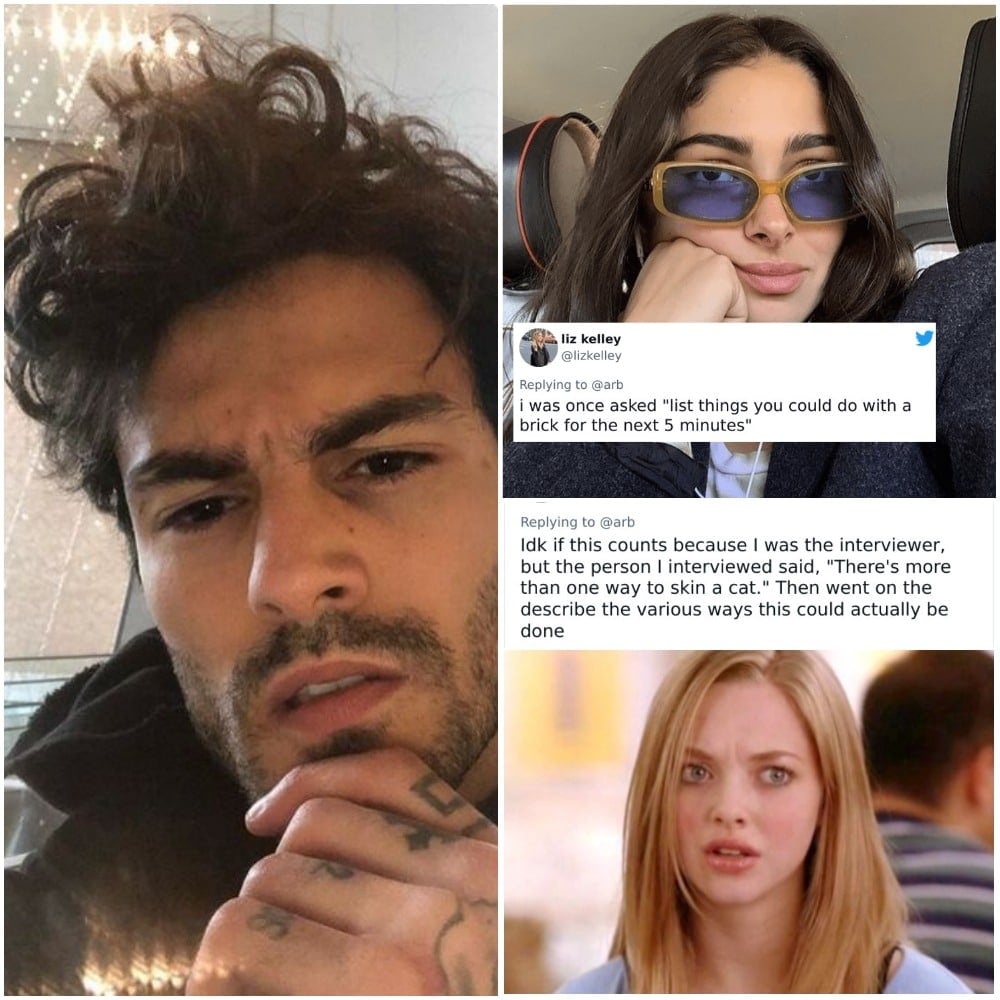 #1: Highly Confidential
This man named Bob shared his worst job interview moment on Twitter. It wasn't really a "worst" for him as much as it was for the law firm he was interviewing with. In fact, this story seems like he came out on top when he left the interview! The interview was for an IT position at a prestigious law firm.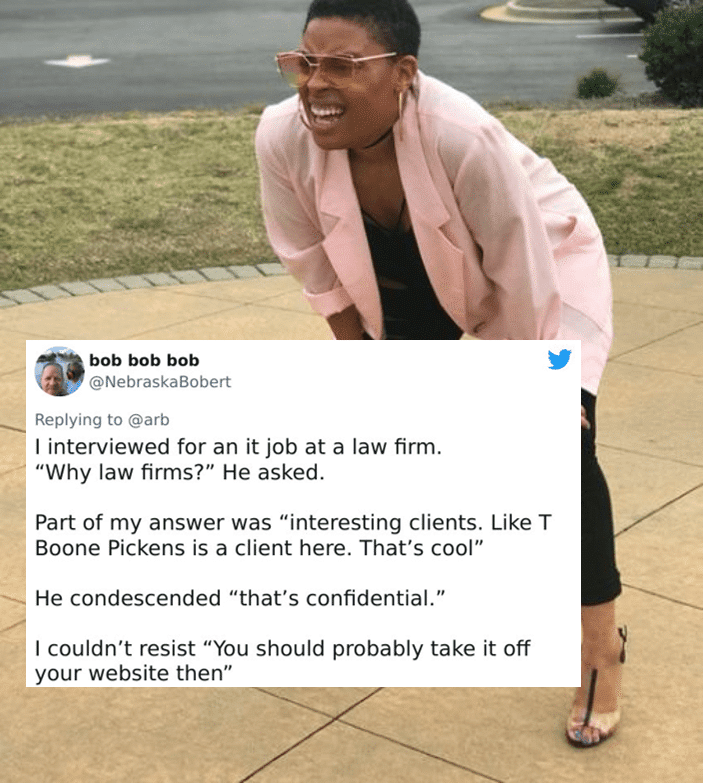 The interviewer asked Bob why he was particularly interested in working at a law firm. He replied that this firm had interesting clients, like business magnate T. Boone Pickens. The interviewer freaked out and told him that information was "confidential." This guy was obviously trying to make Bob feel dumb, but it didn't work. Touché Bob, touché. We wonder if he got the job.