No Such Thing as a Free Lunch
I live in a place where we get free Internet from Google for seven years. It's been pretty sweet while it lasts, but I know that sometime in the near future, the agreed-upon time limit is going to run out, and I'm going to have to start paying for my own Internet like some kind of chump.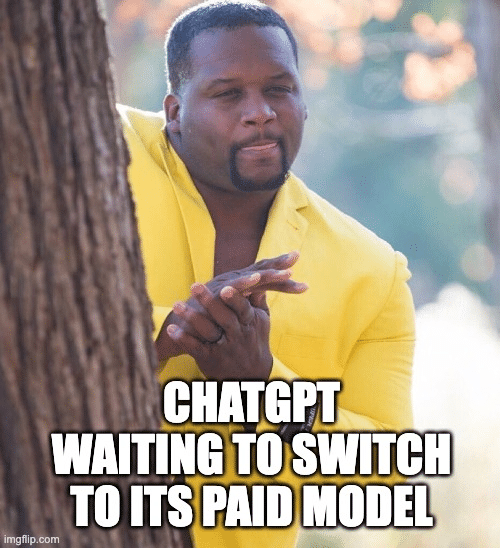 The point is, when companies give you some kind of awesome technology for free, there's a good chance that it's not going to stay that way forever. The free version sucks you in, and then the company tells you it's time to start paying. And ChatGPT's creators have even admitted that they may need to demand payment in the future. So don't get too comfortable with this cool free service.