Just Like the Real Thing
The notion of a piece of software that can produce text as though there was a human writing it is not new; various versions have been around for a while. But the Holy Grail is software that can do that but actually sound like a real person, not like a computer. And so far, ChatGPT is doing a pretty good job of that.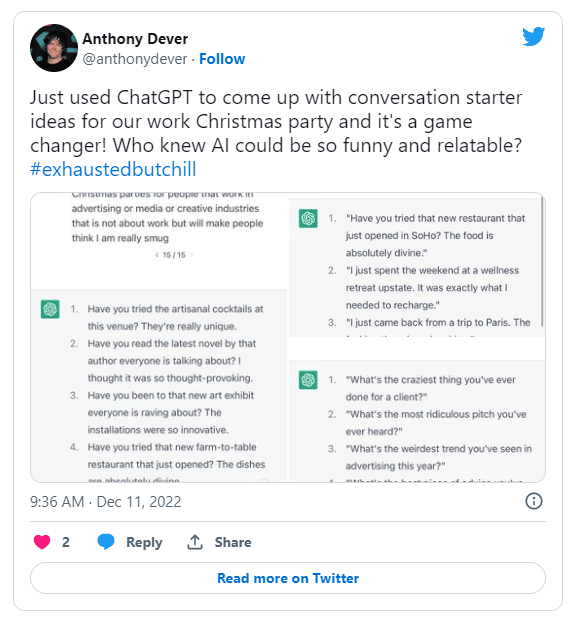 For instance, in the first image in the tweet below, ChatGPT is doing an extraordinary job of imitating the sort of person that you absolutely hate getting cornered by at a party. When the software pontificates about artisanal cocktails or wellness retreats, I want to punch it in the face, the same as I would a real person who talked like that. Isn't technology amazing?