Signs are one of those things that are very important for communicating information, but they're largely unappreciated. If they're doing their job correctly—by which I mean they're quietly communicating useful information—you don't really think about them; you process the information on them and move on. What this means is that you only really think about signs when they are bad, when they are funny, when they are crazy, or when they contain strange or surprising information. And that's what this article is dedicated to. We've gathered examples of signs photographed out there in the real world that are funny, terrible, or just plain bizarre. Join us as we check out some of the strangest signs people have spotted that left them asking for answers.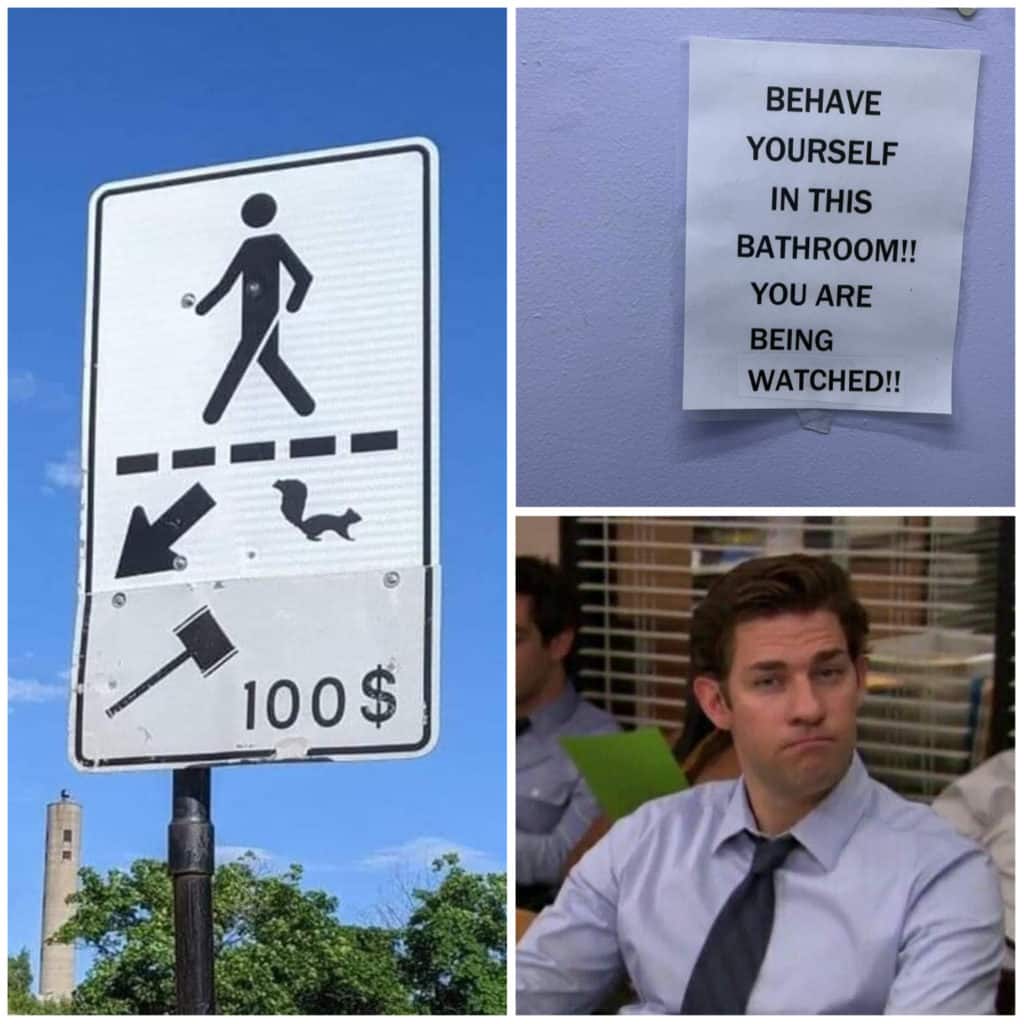 #1: Sounds Like a Reasonable Trade
One of the most popular places to place a sign is on your car, through bumper stickers or window decals. Personally, I never use them, because what if I want to sell the car and a new prospective owner doesn't want "My other car is a Ferrari" stuck to the bumper? But for many people, this is a popular piece of décor for their ride.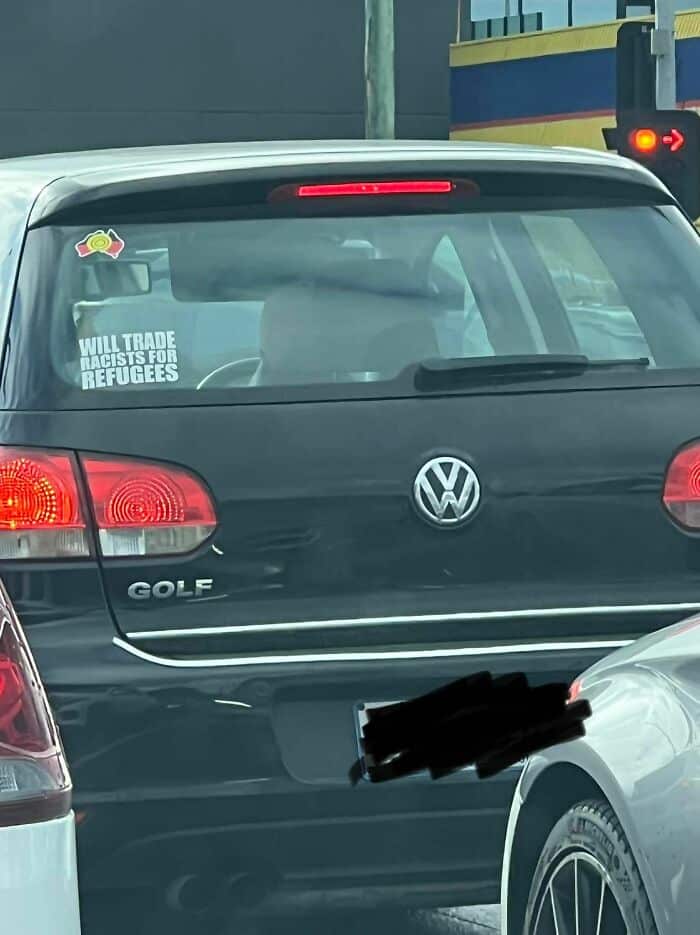 And it's a good way to communicate your support for certain issues. This person is willing and ready to welcome refugees to their community, and in case someone in the area disagrees, the decal proposes a trade that seems to solve the problem. I think it's safe to say this car sticker raises a lot of controversy on the road.