Often called the "happiest place on earth," Disneyland has filled children all over with wonder since it first opened in 1955. After all, there's nothing like meeting your favorite Disney characters in person. Of course, it wasn't always the polished experience it is now. Back in the day, these characters were less cute and more creepy. Take a look at these strange vintage photos to know what we mean.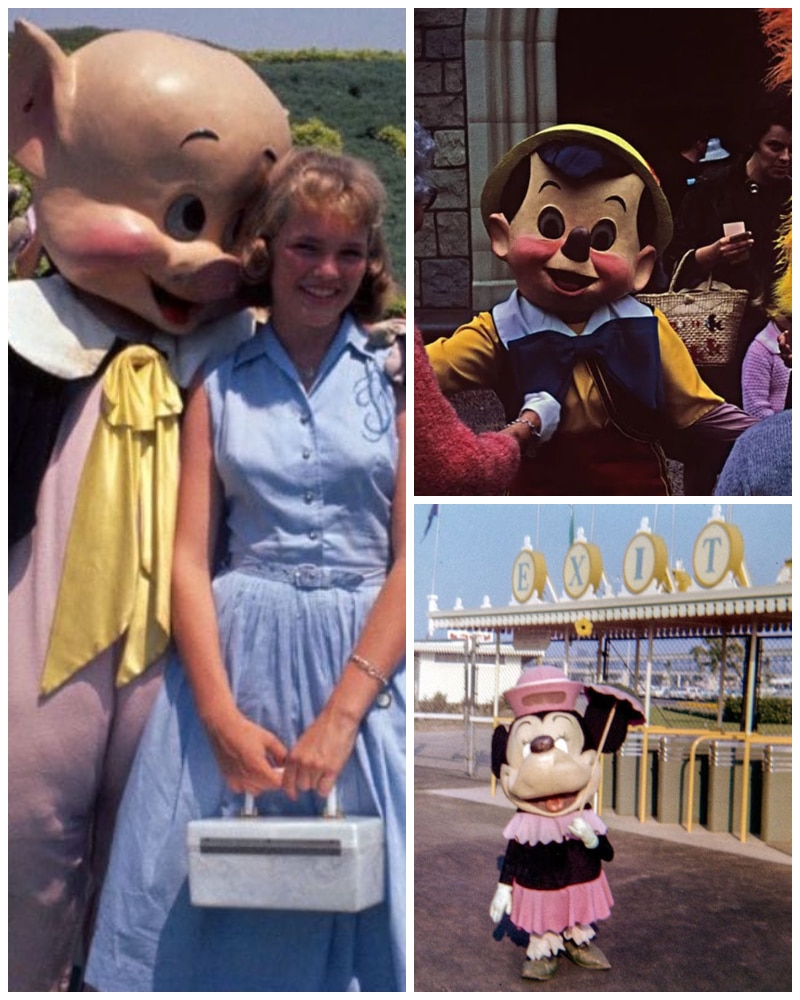 Melting Faces
Mickey and Minnie may be the original Disney power couple but they weren't always as adorable as they are today. While these two kids look positively delighted to meet Mickey and Minnie with comedian Jerry Colona, we can't help but be just a little concerned for them.
For some reason, these two look like they were in some terrible accident that took out huge chunks of their faces and left Mickey's eyes melting. Seriously, those huge heads, shapeless faces, and empty eyes could give anyone nightmares for days. They'd probably be better suited for a Guillermo del Toro movie than Disneyland, don't you think?