First airing in 1994 with over 30 million viewers, the TV show Friends became an iconic American sitcom favorite. The show offers comedic scenes while presenting multiple perspectives from characters with different personalities and shortcomings, making the TV show relatable to a broad audience. That's why we also each have our favorite character – some people see themselves as Rachel, others sympathize with Chandlers, and some people are just pure Monica. And no matter how many times you've watched each season, you can find something different every time you watch each episode. From coincidental messages that link to the acting crew to the plot discrepancies in certain scenes, here are uncovered scenes in Friends that have gone unnoticed. Are you an ultimate fan of the show? Even so, you might be surprised by some of these Easter Eggs.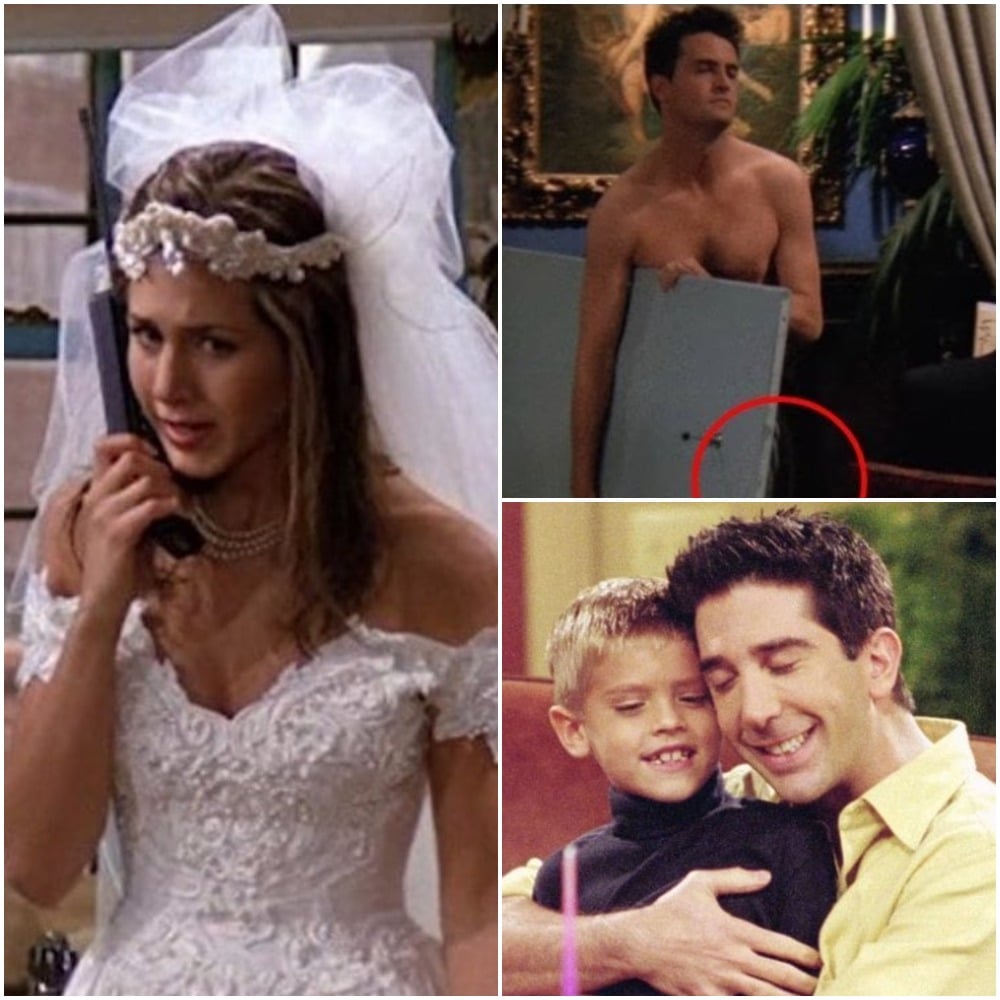 Potato Sample
We've visited enough coffee shops to know that in most sample cases in a café or a food store, you'd expect to see a sweet or savory treat like a cookie, a muffin, or a cracker with a new dip to sample. In specific instances where there is a cake stand, most people would expect there to be cake advertised to buy a slice.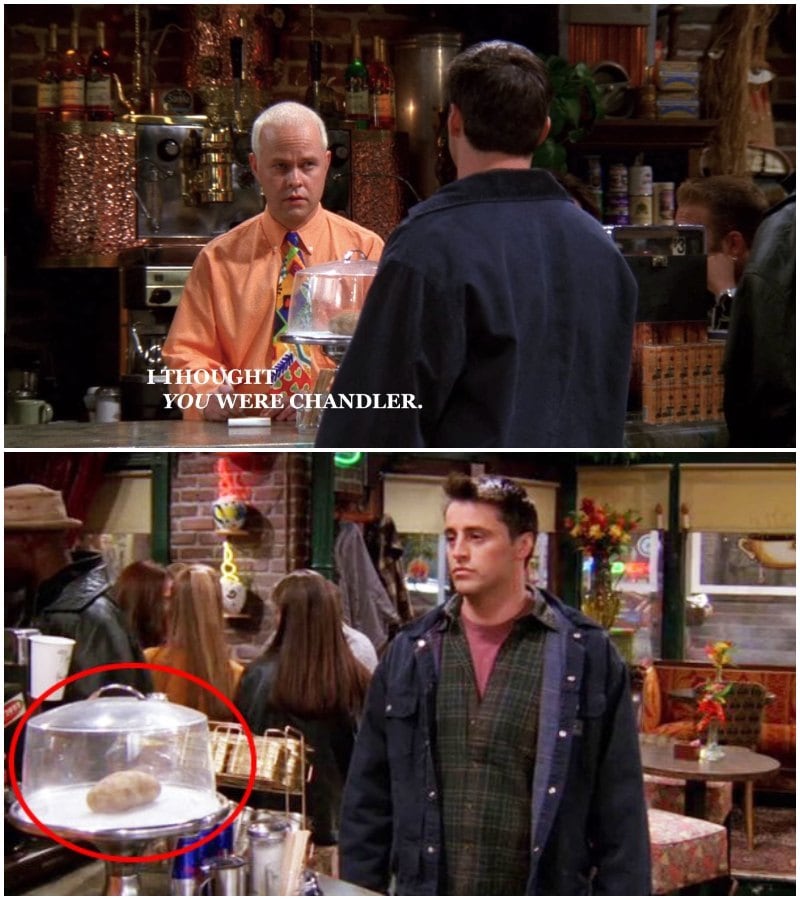 In the eighth episode in the fourth season of Friends, Joey and the coffee shop's owner Gunther were in a comedic exchange funny enough for anyone to notice what was in the cake stand next to them. It's small details like this that really add to the scene's hilarity because it is such a random and abstract detail not related at all to what's happening on set.