The latest internet trend has become the creation of new and oddly specific playlists. There is everything from giving step-by-step instructions on how to bake a cake to the lyrics of popular songs. They have also been used to tell people you have a crush on them or to let someone down easily after finding out they have a crush on you. Whatever the situation may be odds are that there is a playlist that was created for that exact situation. After reading some of them I have learned that people lead more interesting lives than I once thought. Or maybe some people just have too much time on their hands. I'm not sure how long this trend will last but it is sure to be interesting.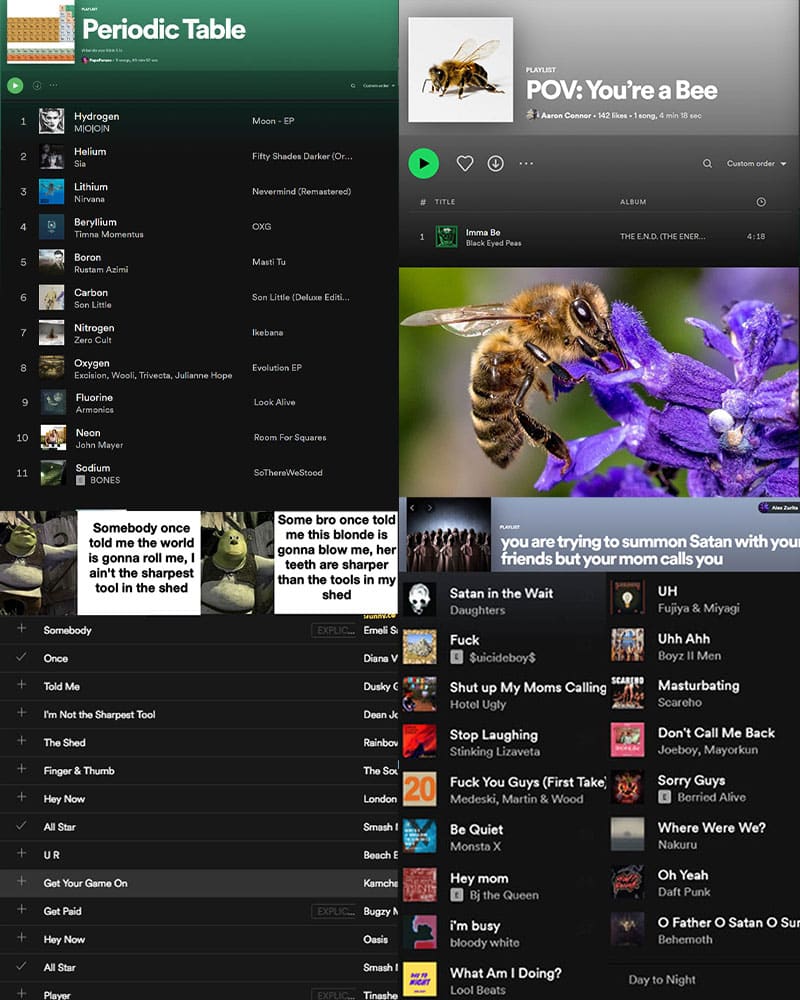 Short and Sweet
This one is short and gets right to the point. It's only one question and apparently, it is the one question that this person really needs to be answered. Do people send back their responses in playlist form too? Are there whole back and forth conversations that are made of playlists? If so then I am impressed. That is some serious dedication.
Rather than send a text that would take only a few seconds, they will spend looking for songs to say what they want to say. Is the extra work worth it? If so, how? I really wish I could understand why people go to such great lengths to be jerks to one another. Is it to try to be different?