Enough Tape Can Fix Anything
So, we just talked about how you can use tape to fix a lot of things, and then we saw someone using it to hold the crack in their wall closed. Well, this person used a hundred times more tape and decided it would do the job in holding this seriously damaged brick pillar in one piece.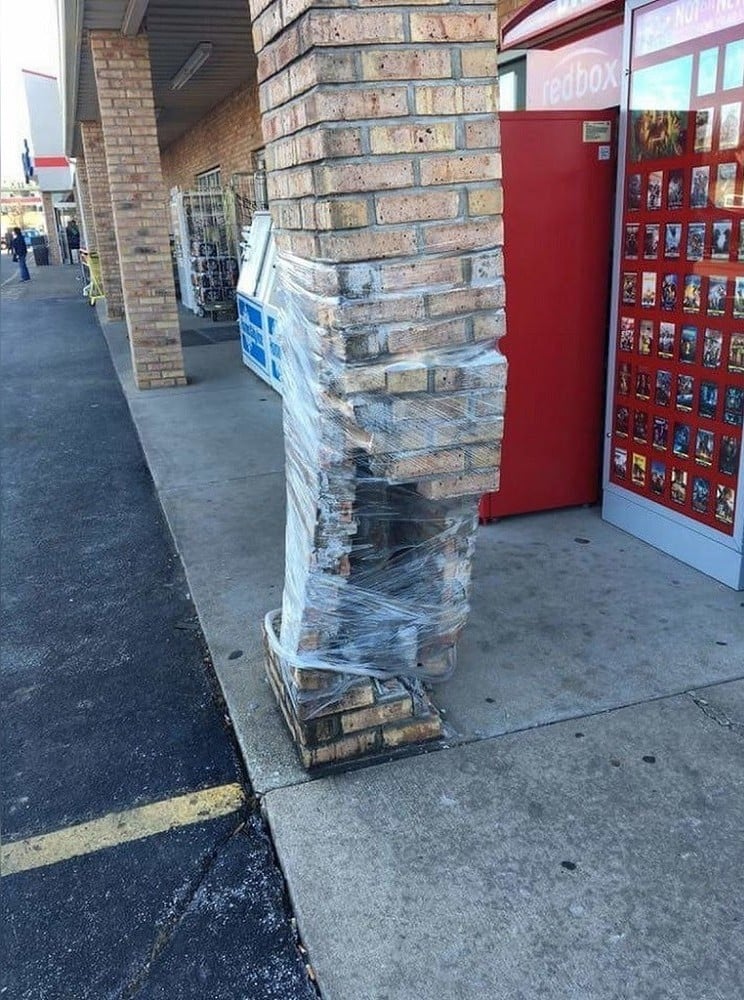 Pillars aren't just for show, as they actually help hold up vital structures of the building. It seems like it's doing the job for now, but we doubt it will do that indefinitely. This was a great temporary fix but it's about time to call the professionals in, we'd say! This isn't the type of thing you try to DIY!