#4: Mrs. Puff, Is That You?
We apologize for the many SpongeBob SquarePants references, we couldn't help it. Fish are bound to wash up on the beach from time to time. After all, there are literally millions of them in the sea. So, it shouldn't be a momentous occasion when you find one on the beach; unless, of course, you find an unusual fish in the sand.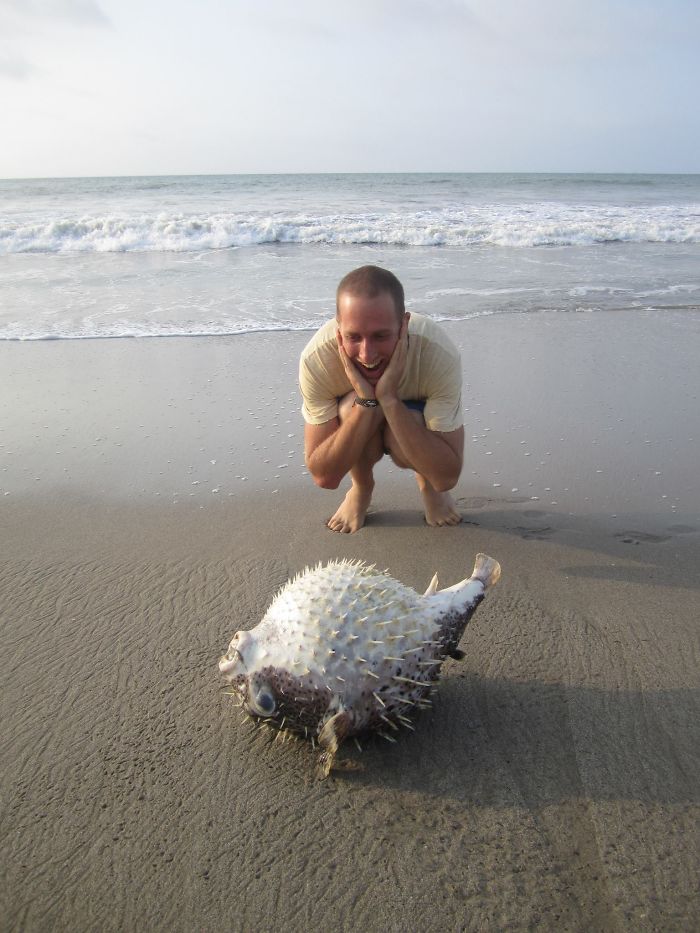 These lucky sea combers found a puffed-up pufferfish that had washed up to shore. These certainly aren't the types of fish you'd expect to see hanging around the shore, and yet this isn't unheard of. Some beaches have reported that they've had hundreds of pufferfish wash up all at once. We feel bad for this little guy (or girl?), but we're relieved there aren't more of them.