Memes have become the go-to way internet users have communicated their opinions, desires, and disses. No part of life, not even sports, is free from being meme-ified. It's incredibly easy to make and share memes all over social media, which is what people have done about their favorite and least favorite sports teams and players. Even if you're not a diehard fan of professional sports, you'll certainly appreciate what these memes have to say.
I'll Just Blend into the Background
For those who don't obsess about every sport, this meme will be the most relatable. Even those who live and breathe sports like hockey and basketball may find it awkward when a conversation is dominated by football. We wish people were more inclusive and talked about other things, like the weather.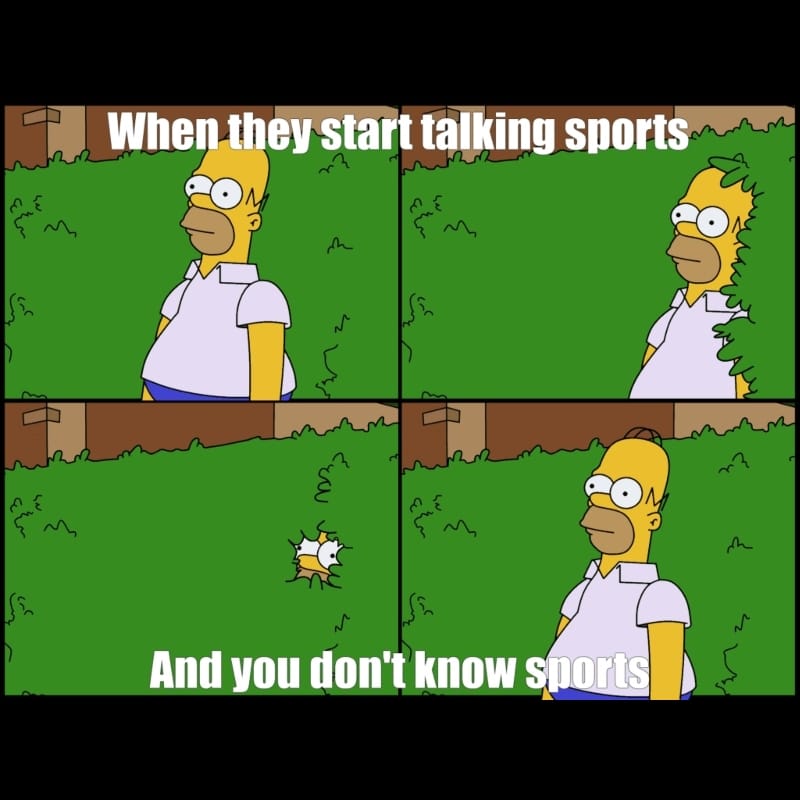 There's nothing more bizarre than having your buddies ramble on and on about the forthcoming championship game and guys you've never watched or heard about in your life. Asking questions is a great way to become involved and learn more about your friends' passions. You never know what you'll discover.