From dogs to cats, hamsters to parrots, pets truly are members of our families. According to the National Pet Owners Survey of 2021-2022, about seventy percent of U.S. households have a pet. That means about 90.5 million homes have at least one furry family member! As any pet owner can attest, our pets fill us with love, but they can also drive us crazy. We give them the best of the best, but for some reason, they're always trying to get what they can't have: our food! These pet owners took to the internet to post the funniest photos of their pets digging into, stealing, or hijacking food that was definitely not meant for them, because that's what pets do.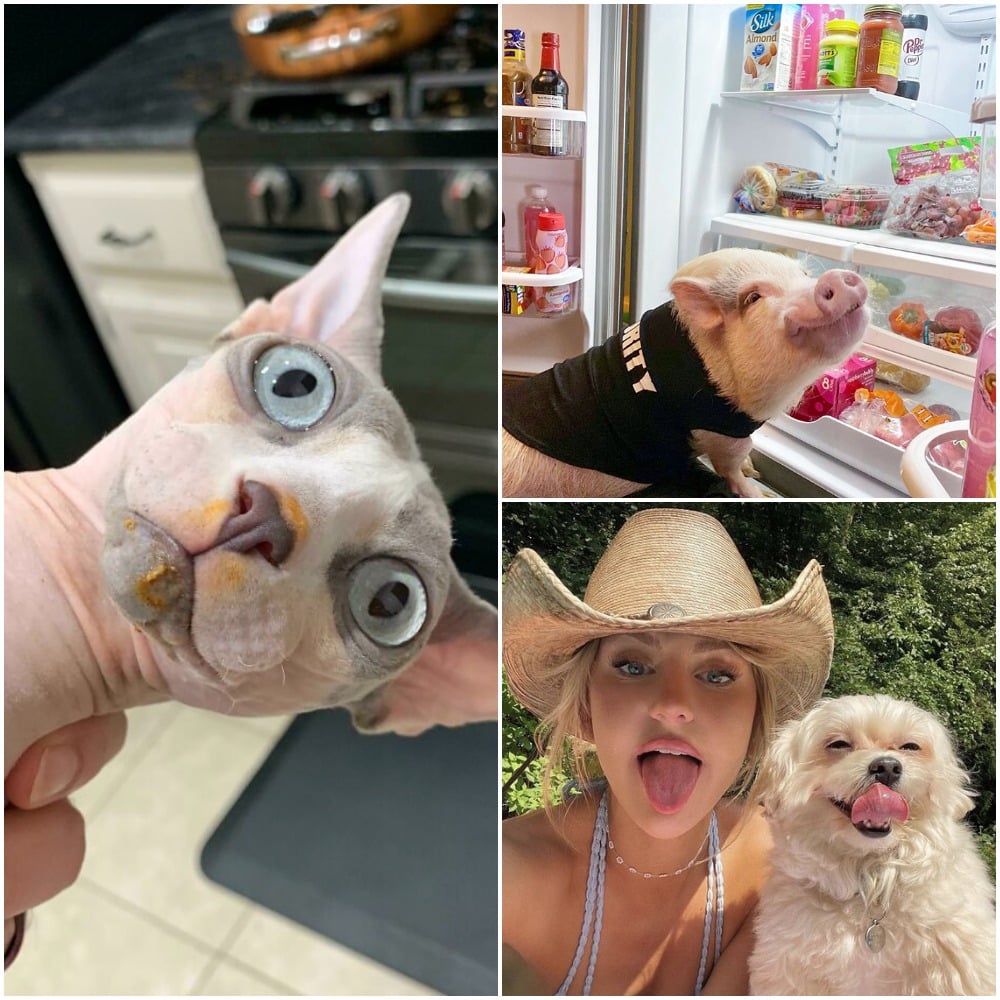 #1: Cooper's Sandwiches
This is the most adorable glow-up story we've ever heard. Cooper is a rescue dog who was adopted by his loving dog parents five years ago. His arrival was memorable because the very first meal he had in his new home was a sandwich he stole off the table! From then on, Cooper's antics became infamous, and they eventually paid off.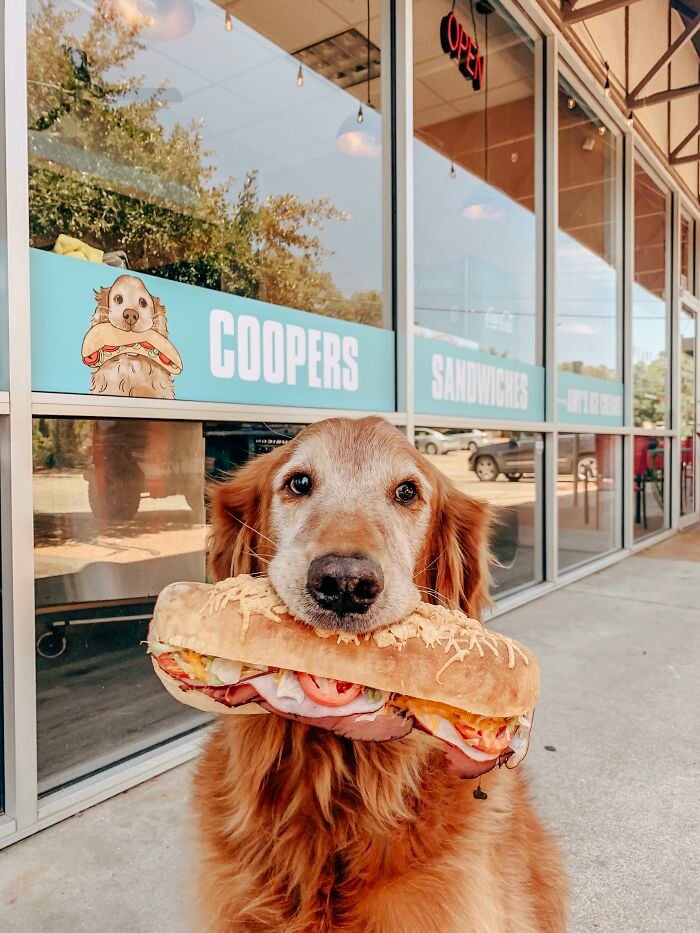 Five years after Cooper's first sandwich heist, his owners opened a sandwich shop named after him! They even got an artist to render him as their shop mascot. This photo is seriously the cutest thing ever. They were able to get Cooper to pose just like the shop logo that pays homage to his antics. How they got the photo before he ran away and scarfed down this delicious sub is unknown, but it is priceless.