#10: The Kardashians
When it comes to working for a famous family, the idea that you are working for a person goes out the window. All of a sudden, the need to follow the lives of more than one person becomes the most important thing in the world. And whilst their jobs are definitely important, it often takes the responsibility off of the people they work for.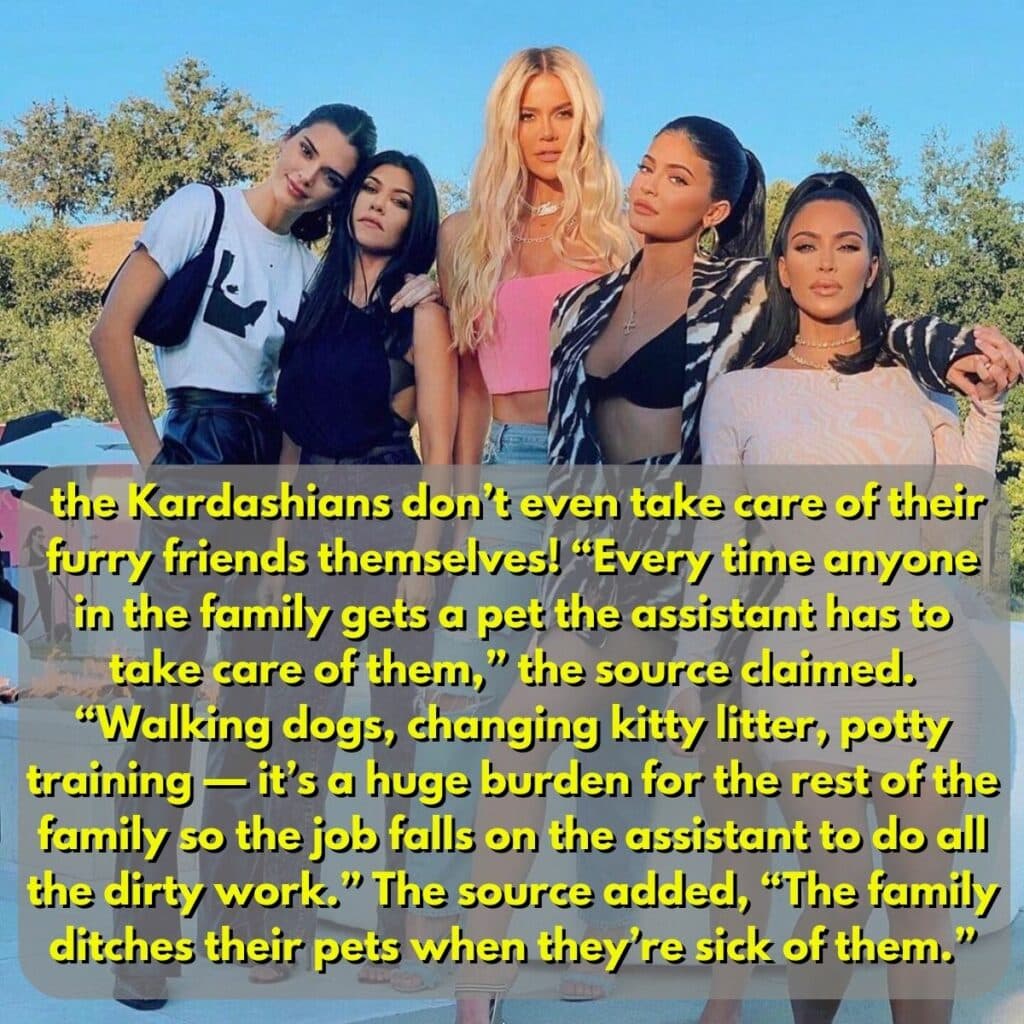 Everyone knows that the Kardashians love their dogs, but apparently, they don't actually care for them… With their busy schedules, they don't even have time to cuddle them and walk them in the mornings. From picking up after them to caring for them, their assistants are the real dog owners of the Kardashian clan.