There is no doubt in our minds that Judith Love Cohen paved the way for some brilliant women that are working in the field of science and technology today. After expressing her deep love of math to a guidance counselor during her teen years, Cohen was told to go to finish school and learn to be a lady. In true strong, independent woman fashion Cohen opted out and instead got her education and worked as an electrical engineer. Do we have your attention? We thought so. Let's dive a little deeper.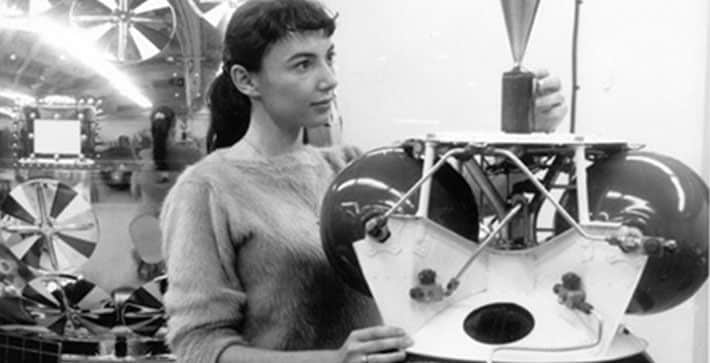 Judith Love Cohen was born in Brooklyn, New York on August 16, 1933, and spent a good amount of her childhood hoping to one day study astronomy. The problem, however, was that she didn't have many, or rather any female astronomers to look up to. In fact, later in her life, Cohen expressed that, growing up she didn't know of any women working in a science or math-related field, except for one math teacher. So she decided she too could be a math teacher. Cohen's father taught her everything she needed to know about math using ashtrays, well, maybe not everything, but enough to have kids paying her to do their homework by the 5th grade. And despite poor advice from her guidance counselor, Cohen opted to continue her education and study math at Brooklyn College. 
While away at college Cohen fell in love with engineering and also with her husband Bernard Siegel. The two moved to Southern California, had three children, and she continued her education. By 1957 Cohen graduated from USC with both a bachelor's and master's degree in electrical engineering. From here she began her career at Space Technology Labs, a NASA contractor. 
With it being the late 1950s-early 1960s, Cohen was often the only woman in the room, but she remain unphased by that and never turned down the opportunity to work on an exciting, new project. In fact, Cohen worked on the guidance computer for the Minuteman missile, the Abort Guidance System in the Lunar Excursion Module for the Apollo space program, the ground system for the Tracking Data, And Relay System Satellite (which orbited for 40 years), among others. Clearly, the woman was dedicated, but if you're wondering how dedicated, just know that not only did she go into the office on the day her son Jack Black was born (yes, the Jack Black), and as if that wasn't proving her dedication enough she "took with her a computer printout of the problem she was working on. Later that day, she called her boss and told him that she had solved the problem. And… oh, yes, the baby was born, too."
Of all the wonderful things Cohen did for science, we have a sneaking suspicion the thing she was most proud of was her Abort Guidance System. When the Apollo 13 crew lost power in April 1970, the astronauts used Cohen's AGS to navigate their way back to Earth. 
As if all of this wasn't enough of a contribution to the world, in her later years Cohen published children's books to encourage girls to be interested in science and maybe one day pursue careers in the field. This is especially heartwarming because Cohen was giving future generations what she never had- encouragement from a woman in science for women in science. Cohen passed away in 2016 at the age of 82.