Are foldable cellphones making a comeback, smartphone-style? With Samsung's newest Galaxy Z Fold 3 in the public's hands, it might be time we start taking folding phones seriously. The first two iterations of the folding smartphone did not live up to consumer expectations. Even before release, complaints came pouring regarding the broken Galaxy Fold 2s provided to early access phone reviewers. It was bulky, didn't close properly, and had a very narrow Candybar display when folded – defeating the purpose of its one quirk. Despite this, it was still by far the pinnacle of folding phones thus far. With all of these grievances, and many more left unmentioned, it might seem as though folding phones are an experiment to be left in the past. However, like with any budding technology, refinement through testing will often lead to new innovations.
Folding smartphones offer many advantages over the traditional smartphone. Multitasking is made easy; you can go from texting a friend to editing a video in the span it takes you to unfold a screen. A larger display allows you to have a tablet at your fingertips, giving you a portable entertainment system. More hardware provides the opportunity for more gadgets under the hood, meaning better battery life and camera quality (at least in theory). It wouldn't be a stretch to claim this is the future of smartphones just based on the additional capabilities.
Of course, we have been talking about smartphones that fold over an up and down axis at the center, hotdog style. Smartphones such as the Samsung Galaxy Z Flip 3 that fold over like the traditional Razor phone have their own set of perks. With a small display screen where traditionally there would just be a piece of metal, the front of the folded phone can provide a number of quick-time tidbits that would normally require unlocking to access. These include the time and battery, weather, notifications (which you can dismiss right there without unfolding), a stopwatch, and many more features that are customizable in the settings.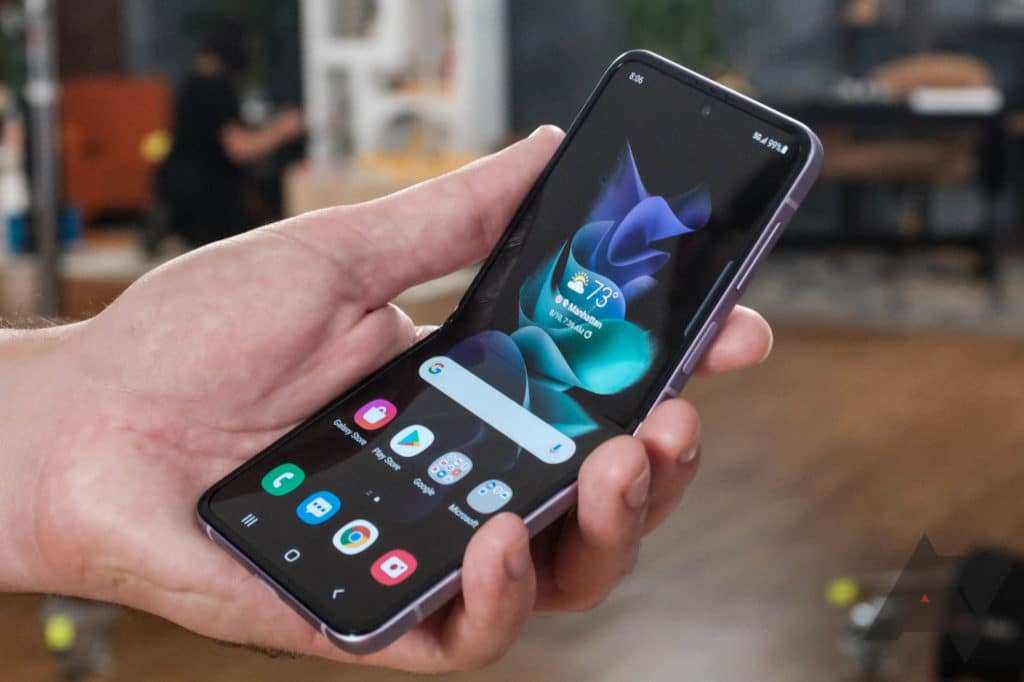 Despite the value foldable smartphones provide, they aren't ready for regular consumer use. And that's okay. The smartphones described in this piece, along with the many other phone companies are hoping to cash in on, are meant to act as prototypes. Samsung's recently released Galaxy Z Fold 3 is an upgrade from the 2, which was an upgrade to the original version. The more that are introduced into the smartphone sphere the better research and data that can be included in the next iteration. Foldable smartphones may have a long road to popularity, but that journey will bring about many innovations that we haven't seen yet.