When you go to the grocery store you can almost guarantee that despite a number of cart return areas there are inevitably stray carts strewn about the entire. It may not even phase some, but we can't imagine not returning our shopping cart. It, in fact, baffles us that someone people choose not to. As it turns out, there is a scientific explanation. Let's get into it.
We have Scientific American to thank for this study. They found that there is a slew of reasons people choose not to return their shopping cart such as having parked too far away from a return receptacle, having a kiddo or multiple kiddos in the car, or weather, and the list goes on. Some people even said they felt as though it was someone's job to do the cart gathering.
The study then divided people among different groups based on if/when/how they return their carts, one known as the Returners (those of us that always return our carts, no matter what), the Never Returners (the ones who, well, never return their carts no matter what), the Pressure Returners (the ones who return it in fear someone is watching them actively not return their cart), the Convenience Returners (those who return their carts because a store employee is nearby), and the Child-Driven Returns (the ones who have kids that want to "help").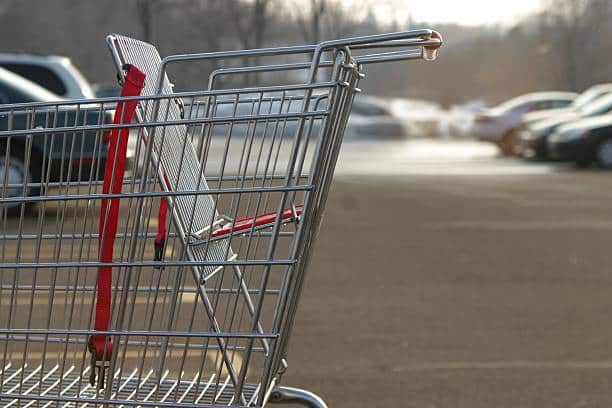 What the study ultimately found is that it turns out people are really good at giving in to peer pressure. What we mean is, people tend to do what is deemed 'best' by those around them. Check this out:
"Published in the journal Science in 2008, a study based on the broken windows theory examined the behavior of individuals due to their surroundings. The theory states that visible signs of crime and disorder promote further crime and disorder. For the 2008 study, researchers put flyers on bikes in two different alleys. Both alleys had signs prohibiting graffiti, but in one of the alleys, that sign was clearly ignored and covered in graffiti.
In the alley that had the graffiti, 69 percent of people threw the flyer to the side or put it on another bike. Meanwhile, only 33 percent tossed it away in the one with no graffiti. This suggested that people are more likely to behave in a similar manner to those around them, even if the influencers aren't physically there – just the signs of their order/disorder."
The bottom line? You never know who is watching, so do the right thing, and hopefully, others follow your lead.