What's your favorite scary movie? Are you a jump-scare kind of person or do you need to know that the horrific events were based on actual happenings? To be honest, we aren't picky. Nor do we ever turn down the opportunity to turn off all the lights and cozy up with a big bowl of popcorn and get the you-know-what scared out of us. What we didn't know is that there are actually some benefits to watching scary movies. So if you're like us and it's always spooky season in your world, then you'll appreciate the scary good benefits that come from tuning in. Let's get started!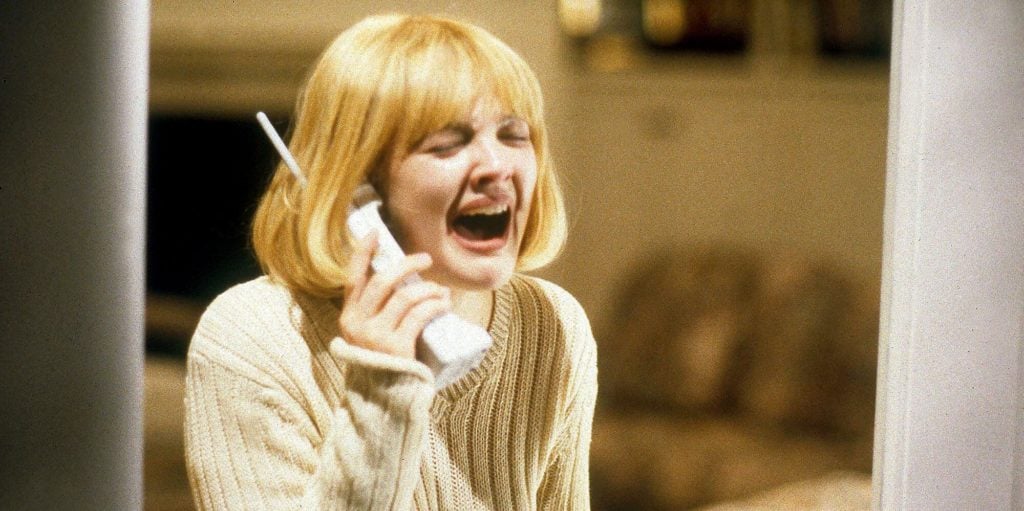 First, let's talk about a few things that are happening to our brains and bodies as we watch horror flicks. As we watch scary movies, our brains are being hijacked by fear, but we're also able to recognize that we aren't actually in any real danger which is why we enjoy watching them. You may notice your body doing some interesting things as climatic, or seemingly climatic things start to happen on the screen; maybe your heart is pounding or you feel frozen, this is because your body is naturally thrown into fight or flight. Once your brain has been hijacked by fear, your body soon follows. But the cool thing about our brains is that they are capable of calming themselves down (believe it or not!) and when this occurs dopamine is released and we're left with a sense of well-being because no matter what monstrosity we just watched happen, we know that it's probably definitely not about to happen to us in real-life. 
Now, let's get to the benefits of watching scary movies.
If you suffer from anxiety watching scary movies can be good for you because they give you that feeling of being in control. Not only do you know where the source of fear is, but you're fully capable of turning it off at any time. 
Watching scary movies can actually burn calories as your heart rate increases and your breathing changes during this time. Studies have found that heavier people have burned upwards of 184 calories just by watching a scary movie. 
If you're the type of person that has about a million thoughts per minute, scary movies force that to stop. When you watch a horror film you start to worry about the same thing the main character is worried about, then when the movie is over you don't have to worry anymore. When you do this, your focus has shifted from your own problems to fictional ones. 
As crazy as it sounds, scary movies can teach you how to protect yourself. Think about it, we certainly won't be jumping into any sewers with clowns that make empty promises.