Winter is right around the corner and aside from the gatherings, the lights, and the delightful dinners, winter can be challenging for many people. What with all of the darkness and the frigid temperatures, there is a lot of good happening out there too. And if not good, well, at least interesting. Let's look at some uplifting things that only happen during the winter.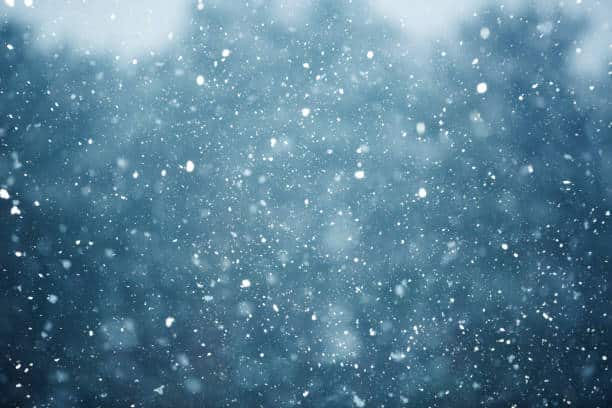 Were you born during the winter months? Or maybe you're expecting a baby during the winter? Good news, people born during the winter have proven to be less irritable. In 2011 research was published that stated those born during the spring and summer tend to have rapid shifts in their mood, while those born in during the winter are less likely to have irritable temperaments.
The color of snow isn't limited to white. (Cue the yellow snow jokes) But snow can also be orange, green, and even purple thanks to tiny dust particles and algae. And speaking of snow being compromised by algae, allow us to inform you about sweet, pink watermelon snow. That's right, if you ever spot pink snow, you'll notice it smells sweet, but don't even think about tasting it, the color and smell is from algae.
Most of the places in which we are from spread salt on the roads when severe winter weather is expected, but salt isn't the best for the environment. Because of this, certain areas have resulted in spreading beet juice, beer waste, and even pickle brine to melt ice.
Most of us tend to associate spring and summer with the perfect gardening weather, but there is a slew of flowers that bloom during the winter. Pansies, lenten roses, and snowdrops are among a number of florals that thrive throughout the winter. 
Ever wonder how many snowflakes fall every year? The answer to that is a trillion trillion. Which is a septillion, to be exact. And while some snowfalls seem peaceful and gentle, others are pretty extreme complete with ice and wind. Snow, in fact, falls at a rate of anywhere between one foot and six feet per second.
You probably didn't need science to tell you this, but winter weather increases your appetite. When it's cold out your body has to work a lot harder to keep warm which requires more energy to burn. And how does your body supply that? More calories, of course, which is why you require heartier meals.