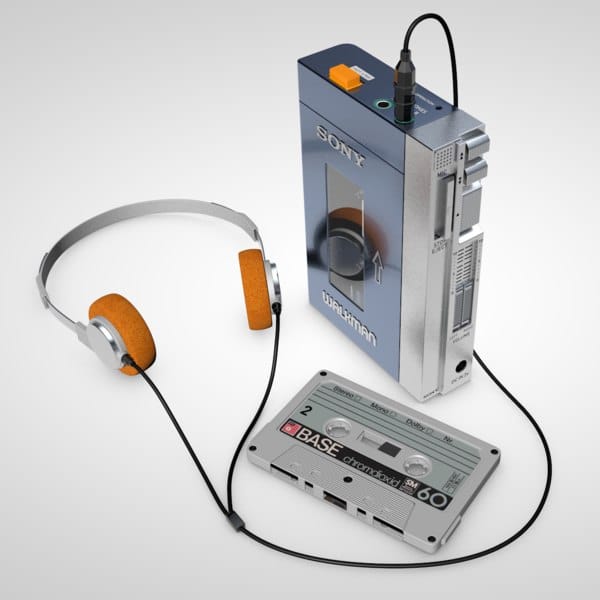 With music at the fingertips of most people, it can be easy to forget the predecessors that paved the way for modern portable media players. Synonymous with 80s culture, the Walkman was lauded for its portability and privacy in an era where music consumption was largely a family or friends affair. An ideal product for introducing the public not only to portable stereos but to the idea of personal technology devices.  Something especially appealing to teenagers. Indeed it is said that the initial Walkman, the TPS-L2, was intended for high-school and college students for use as they studied; this would not remain the case as the Walkman quickly inserted itself into the daily life of all age groups without discrimination. Perhaps this was due to its rise as a status symbol among the elite: Paul Simon donned the portable stereo on stage at the 1981 Grammys. Whatever the cause, the effect was widespread: cassettes began outperforming vinyl records, the Walkman became ubiquitous with all portable media players, and headphones once only reserved for the hard of hearing or geeky tech occupations became chic. It was only the debut of the iPod that sealed the Walkman's fate, but that was some years later.
A disappointing first month disguised the wave of interest that would soon wash over Sony. Released July 1st, 1979, the classic blue and silver personal stereo would go on to see 30,000 sales within the three months following its release. Available only for cassettes at the time, Sony's marketing team had the arduous task of advertising a device solely for playback and not recording. An unappealing technology at the time. However, they capitalized on this ability, citing the personalization that comes with customizing a playlist as a draw for consumers. Over 400 million Walkman portable music players have since been purchased, 200 million of them cassette players. Follow-ups to the renowned device were similarly well-liked: these included the WM-2, the WM-75, the WM-101, and many more, each with an included feature absent from the last. When a new technology was available, be it rechargeable batteries or compact discs (CD), Sony was quick to include them in their next successor.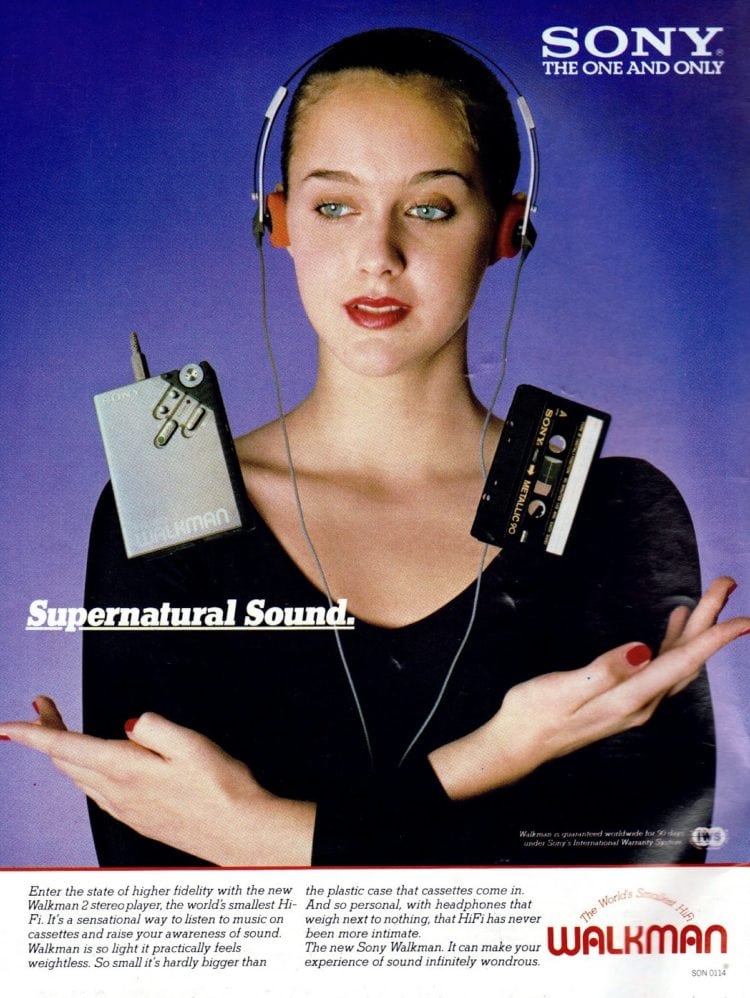 Digital audio players spelled the end for the Walkman brand portable stereos. Sony tried to make a dent in the growing market with the Network Walkman, released in 1999, the first digital audio player produced by the company. However, the brand seemed to be on the way out as Apple's iPod increasingly overtook sales. Today you can still buy Walkman portable digital audio and media players, but Sony has yet to regain the grip the Walkman cassette player once had on the world.