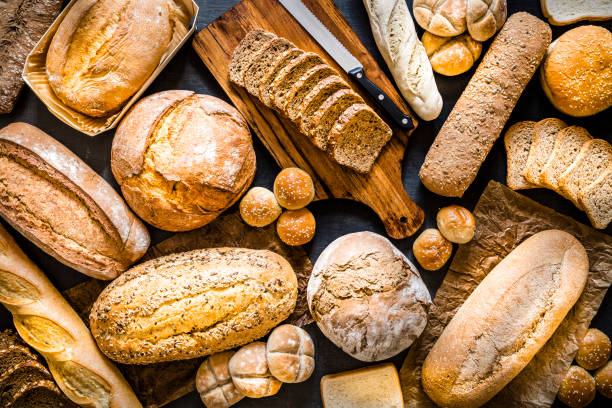 Baking is the ultimate science experiment. Mostly because you get to eat your experiment once it's cool. But if you are a baker, then you are fully aware that just the smallest tweak to a recipe can totally change the outcome whether it's by way of taste or texture. Today, we're looking at various elements of baking and why exactly something as small as an extra teaspoon of, insert any ingredient here, can transform an entire dessert. 
Every ingredient that you're using has a very specific job, and you need the exact amounts because you're making a small, controlled chemical reaction. And when you think of it like that, then it kind of puts into perspective as to why it doesn't work when you mess with the variables.
When a recipe calls for baking powder and baking soda this is so your baked good will rise. But how does a fine powder, usually a very small amount of fine powder at that, cause an entire cake or batches upon batches of cookies to rise? When mixed in batter it makes bubbles of carbon dioxide, and as baked goods, well, bake these gas bubbles get trapped in the batter ultimately giving you a baked good with just the right amount of height.
Recipes will tell you to add things together in a certain way and if you've ever rebelled against these ways then you've probably experienced some ~interesting~ baked goods. This is because each and every dry ingredient is competing for one thing: water. If you don't add ingredients just as the recipe tells you, your batter will be clumpy and then you won't have good baked goods, so it's a total lose-lose in our opinion. 
Have you ever wondered why eggs are in practically every baked good? We have an answer to that. Eggs bind everything together! You can thank protein for that. They also prevent crumbling and give your batter a smooth, creamy texture. And the egg yolks? Those contain lipids, a special kind of fat that adds color and flavor.
Sugar does so much more than add sweetness if you can believe that. In fact, sugars' actual role is to attract water and keep all of the other ingredients away from the water because its hygroscopic.
Flour is really how, or rather why, it all works, where all the magic happens if you will. Flour absorbs water and forms gluten chains; from here, "webs" form and they trap air in your dish as it expands helping it rise up. Without flour, baked goods are nothing. (Basically.)