There are three kinds of people in this world: those who decorate for Christmas the second Halloween is over, those who decorate once the Thanksgiving dishes are done, and those who hard pass decorating for Christmas at all. No matter where you stand on the great Christmas decor debate, there's no denying there were some brilliant minds behind the decor we know and love (tolerate or dislike) today. Let's take a look!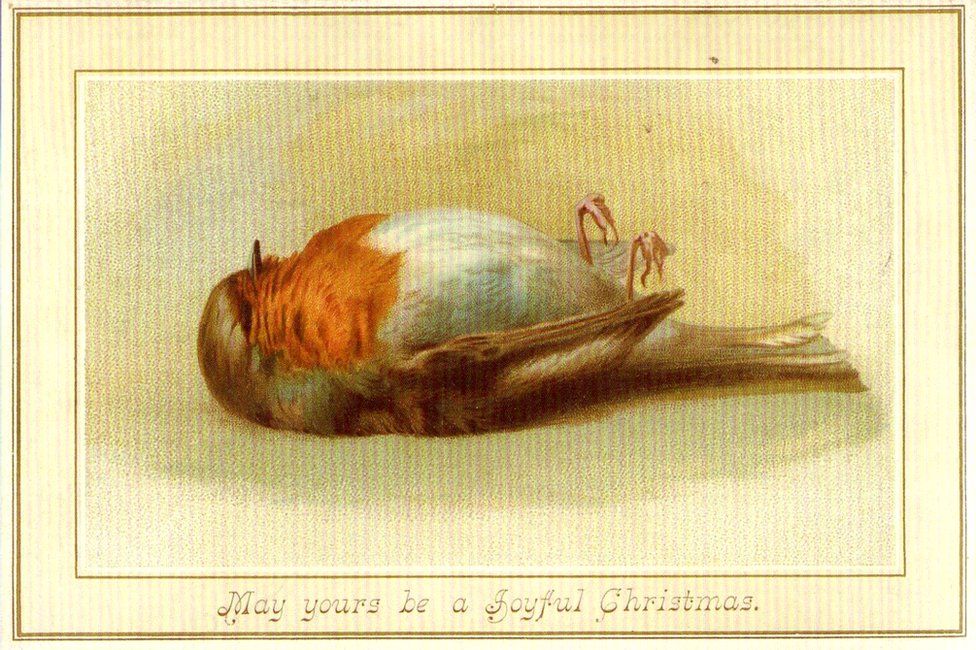 Christmas Cards
The tradition of sending Christmas cards started way back in the 1830s and it was Englishman John Calcott Horsley who popularized it. If you ever look back at the designs of Christmas cards during this time you'll notice the illustrations can be, well, morbid. While not all of them depict death or dying on the cards, a lot did. The reason? There were a lot of sicknesses and medical science wasn't what it is now so it wasn't out of the norm to attend a lot of funerals. Death was just a natural part of life and this was depicted through Christmas cards. Seasons greetings, we guess?
Christmas Tinsel
We have to go waaay back to around 1610 when tinsel was first invented in Germany and was originally made from genuine silver. There were machines that would shred silver into thin, tinsel-sized strips. After some time, however, real silver starts to lose its shine so eventually, artificial replacements were invented.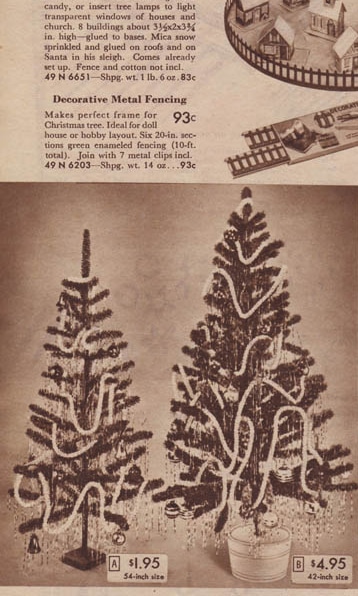 Artificial Christmas Trees
Gotta give this one to Germany too, the first artificial tree came to be toward the end of the 1800s. At this time metal wire trees were covered with goose, turkey, ostrich, or swan feathers that were dyed green to imitate pine needles. Fast-forward to the 1930s, the Addis Brush Company created artificial brush Christmas trees. To paint the picture of what these trees looked like, they used the same machinery to make the trees that they made their toilet brushes out of. Then in 1950, the Addis "Silver Pine" tree was patented. The 1950s version of the tree had a revolving light source underneath and colored gels that allowed the light to shine in different shades as the tree revolved. Today you can get just about any kind of artificial tree you like including pink furry trees and even ones that are displayed upside down. 
Candy Canes
It's been said that candy canes date back to the late 1600s when the choirmaster at the Cologne Cathedral in Germany handed out sugar sticks to his youngest singers to keep them quiet during a ceremony. In honor of the ceremony, and to please a board that complained sweets weren't appropriate for church, the choirmaster added a hook to make the sugar sticks resemble a shepherd's hook. This hasn't been confirmed or denied, but we do know the all-white candy cane made its first appearance in the United States in 1847 when August Imgard decorated a blue spruce with paper ornaments and candy canes. Today, we only know (and love) the iconic red and white striped candy canes.