Some conspiracy theories are real (yeah, you convinced us) and some are difficult to take in, but either way, we're all ears the moment someone even utters the word 'conspiracy'. Here are a few that are just *chef's kiss* good. (Or true. Or, ya know, completely ridiculous. You be the judge.)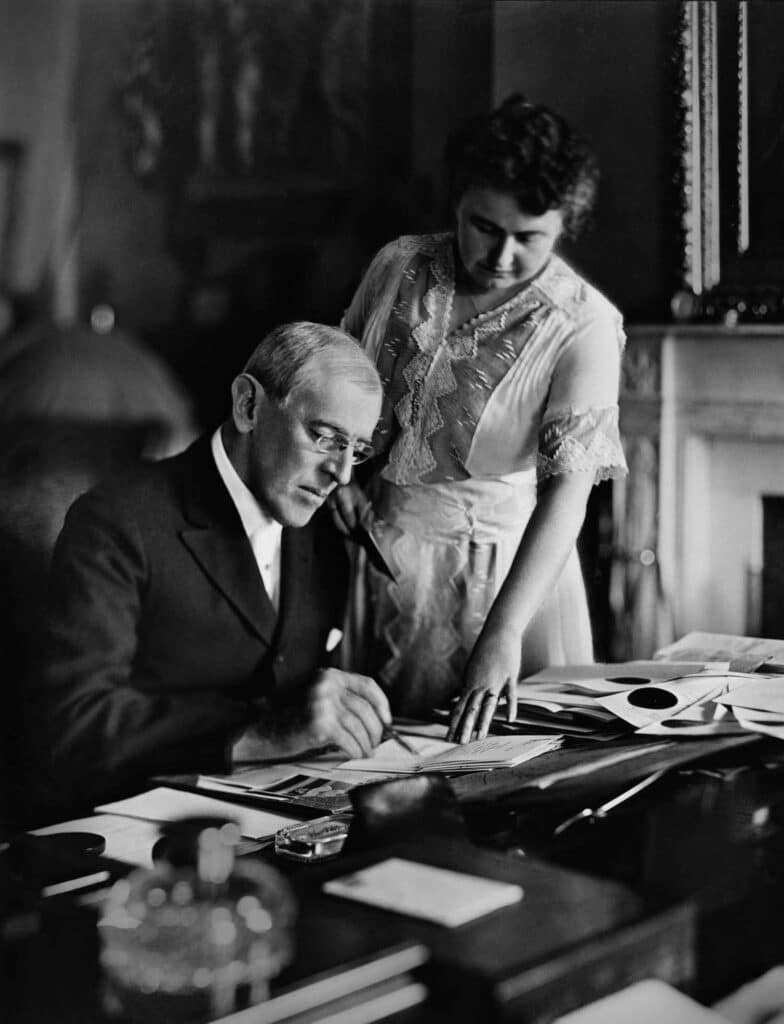 The Dead Baby Project
Conspiracy: The government was stealing dead bodies to do radioactive testing.
The truth: The government was stealing parts of dead bodies. Because they needed young tissue, they recruited a worldwide network of agents to find recently deceased babies and children, and then take samples and even limbs – each collected without notification or permission of the more than 1,500 grieving families.
Who Ran the Country? Women. Well, A Woman. For a Brief Period of Time
Conspiracy: A stroke rendered President Woodrow Wilson incapable of governing, and his wife surreptitiously stepped in.
The truth: Wilson did suffer a debilitating stroke towards the end of his presidency—but the government felt it was in the country's best interest to keep things quiet. The public didn't learn about the stroke for months, during which time his wife, Edith Wilson, was making most executive decisions. Despite Mrs. Wilson claiming that she acted only as a "steward," historians who have analyzed the Wilson term in office confirm that for well over a year, Mrs. Wilson was effectively president.
John Lennon: Give Peace a Chance! Nixon: Nah.
Conspiracy: The FBI was spying on former Beatle John Lennon.
The truth: Crazy conspiracy theories regarding celebs are always interesting—and this one is most certainly true. Like many counter-culture heroes, Lennon was considered a threat: "Anti-war songs, like "Give Peace a Chance" didn't exactly endear former Beatle John Lennon to the Nixon administration," NPR reported in 2010. "In 1971, the FBI put Lennon under surveillance, and the Immigration and Naturalization Service tried to deport him a year later." Lennon is one of 13 more notable celebrities you probably didn't realize were watched by the FBI.
Care for a Smoke?
Conspiracy: For decades, tobacco companies buried evidence that smoking is deadly.
The truth: At the beginning of the 1950s, research was showing an indisputable statistical link between smoking and lung cancer, but it wasn't until the late 1990s that Philip Morris, the nation's largest cigarette maker at the time, even admitted that smoking could cause cancer.
Southwest Alien Invasion?
Conspiracy: E.T. is buried in the desert of New Mexico.
The truth: This one is real: The Atari video game E.T., the Extra-Terrestrial failed so miserably that the company buried unsold cartridges in a desert landfill. (Wait, what did you think we meant? Real aliens? In New Mexico? Not yet, anyway.)