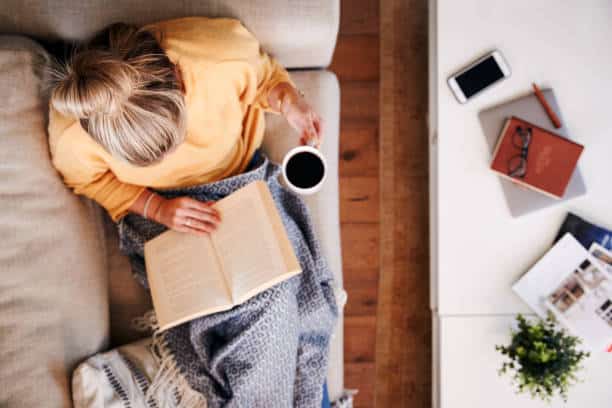 We are bookish girlies through and through, and part of being a bookish girlie means that we have stacks and stacks of books in our TBR, or to be read, piles. But if we're being honest, after a few new reads, we tend to be drawn to an old favorite or two. If you also find yourself going back to your favorite novels to relive the magic again and again, then stick with us, because we have some explaining to do. 
One very possible reason we love to reread stories is the comfort they give us. Instead of starting a new book we may or may not like or encountering themes or situations in a book we may or may not like, we can rest easy knowing that from the first chapter to the last chapter, we're going to have an all-around great experience. 
As Psychology Today reports, "Reading a novel tends to lead to mental imagery in a variety of sense modalities. This triggering of mental imagery is typically involuntary: You do not need to count to three and voluntarily conjure up the mental imagery of the protagonist's face. Instead, you have involuntary mental imagery episodes somewhat reminiscent of flashbacks. […] Further, research shows that the more vivid the reader's mental imagery is, the more likely it is that information from the novel is imported into the reader's beliefs about the real world."
Marcel Proust, author of In Search of Lost Time explains: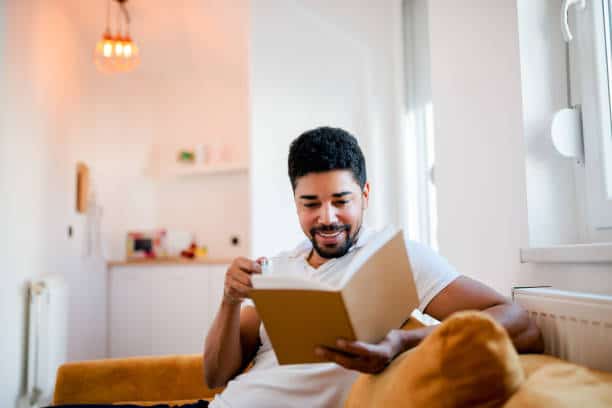 "Words present to us little pictures of things, lucid and normal, like the pictures that are hung on the walls of schoolrooms to give children an illustration of what is meant by a carpenter's bench, a bird, an anthill; things chosen as typical of everything else of the same sort. But names present to us—of persons and of towns which they accustom us to regard as individual, as unique, like persons—a confused picture, which draws from the names, from the brightness or darkness of their sound, the colour in which it is uniformly painted." (Proust 1913/1928, p. 556)
Both names and words can lead to mental imagery, and in turn mental imagery influences names, colors, or words the next time we encounter them in the world. So as our favorite unfolds the mental imagery also evolves. 
The bottom line is, while there is comfort in reading an old favorite, we also never have the same experience while reading the same book because our mental imagery will change each time.