In life, we are always prone to taking things for granted. We often overlook the importance of some things and we only realize it once it is not around anymore. Luckily, it favors most of us who loves to stoop. Stooping is how New Yorkers get secondhand furniture in the curbs of the city for free. Yes, you read that right, you get secondhand furniture without spending a single penny. When someone feels like they don't need to use something anymore, they just leave it outside, in front of their house until someone who finds it useful can pick it up themselves. Stooping has been a longtime tradition in the streets of New York. However, in the summer of 2019, it took a modernized turn when a couple from Brooklyn took Stooping to Instagram. They created an account to help the unwanted things to find their new owners who would definitely want them. They named it Stooping NYC, and from then on, they started sharing everything that you can find on the streets of New York City. Take a look at this list of treasures that you can find along the streets of New York.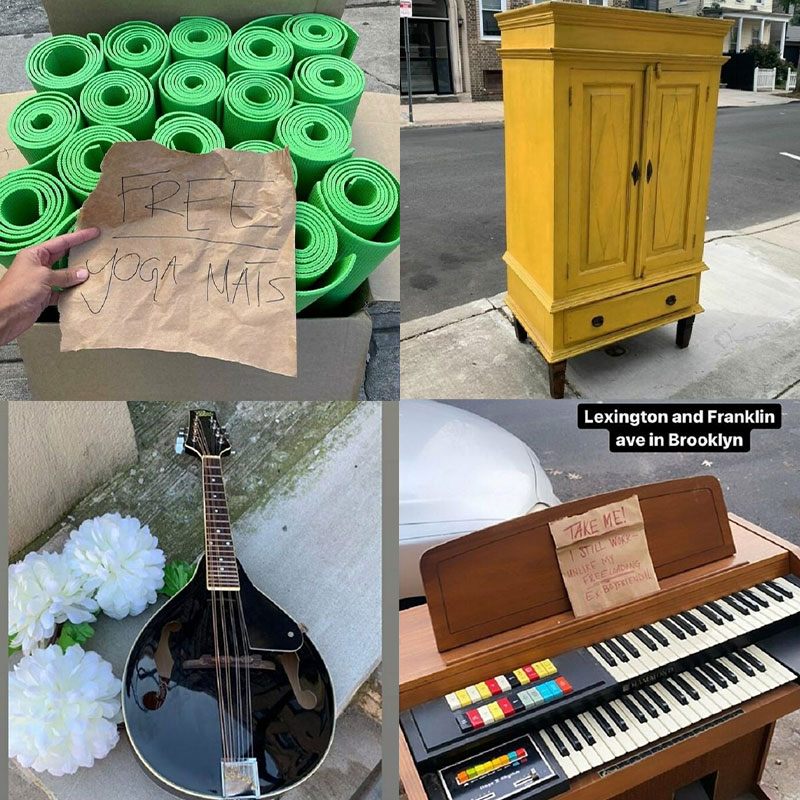 Well, Ain't That Fancy?
The first time I saw a Tiffany lamp was maybe in Glee, the one owned by Kurt Hummel. The original Tiffany lamp designs are characterized by the use of lavish ornamentation and patterns inspired by nature. The most famous Tiffany lamps include the "Dragonfly", "Wisteria" and "Daffodil". It took skilled artisans many hours to capture the intricate beauty of nature in stained glass.
I now believe that this couple who stoop in New York are really lucky. If I was the one who found these gorgeous Tiffany lamps, I would surely not post it on the gram. I would have it all to myself. I mean, look at its intricate details and amazing design. Plus, it looks really vintage so I want it even more.