When we think or talk about things like lip fillers, botox, and liposuction, we aren't really phased anymore because thanks to the internet, tabloids, and general oversharing, they aren't what we would consider shocking topics of discussion. What we can gather is that people will stop at almost nothing to look exactly how they want to look. And while this may seem like a recent thing, it's really not. In fact, people have done some crazy and downright bizarre things to achieve a certain level of beauty and today we're going to be talking about just a few of the unimaginable contraptions that were once just your average, everyday beauty tools.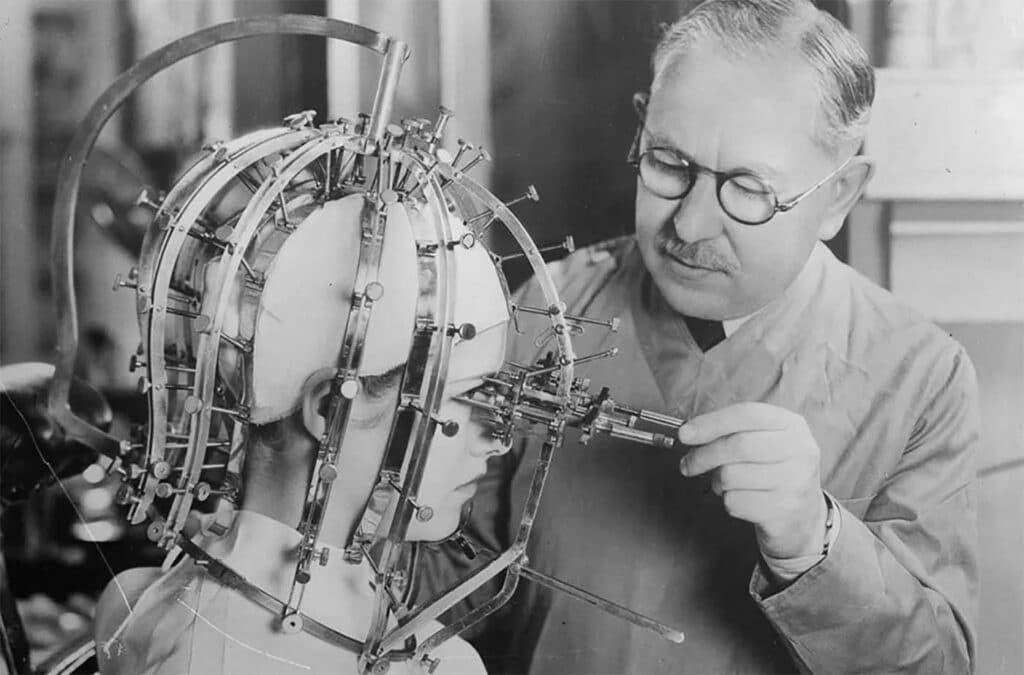 Beauty Micrometer 
It's giving Hellraiser. This device, also known as a beauty micrometer, was designed in the 1930s and while it looks like the definition of a torture device, it was actually used to identify the place in which a woman needed to apply makeup. The idea was that this metal contraption would measure the contours of a woman's face and from there would decide what areas need to be enhanced with makeup. Now, this wasn't necessarily for the everyday woman, but more for the movie stars of the time because it was said the beauty micrometer would detect barely visible flaws that were more than likely noticeable on camera. Believe it or not, this machine never caught on and it is believed that only one exists in the world. (It's at the Hollywood Entertainment Museum if you're wondering!)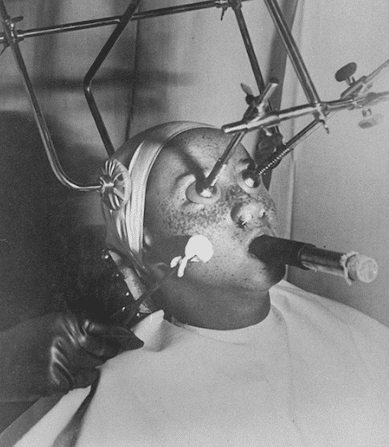 CO2 Powered Freckle Remover
It's almost funny to imagine a time when women were wanting to rid their faces of freckles because now, you can quite literally buy canned freckles to spray on your face. This wasn't the case in the 1930s, in fact, for a picture-perfect complexion carbon dioxide was used to freeze off freckles using a sharp point to remove each individual one. Again, a far cry from applying freckles to your face when you feel like it.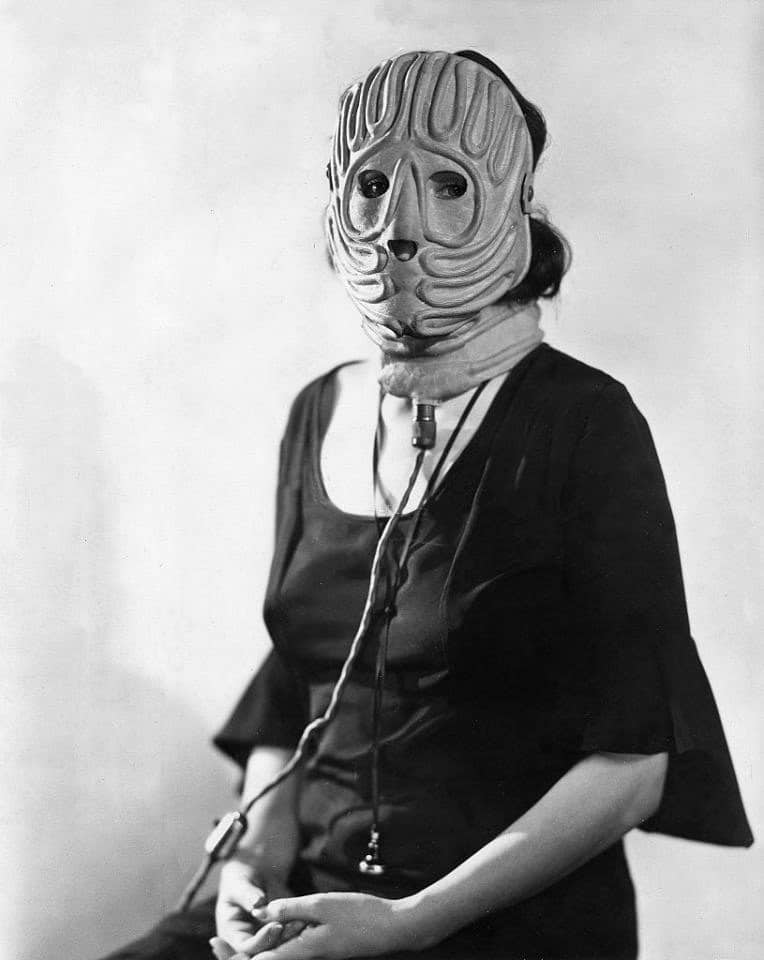 Rubber Face Masks 
If given the option, sure, most of us would probably rather have a smooth, wrinkle-free complexion, but hey, laugh lines and crow's feet happen. In the 1930s inventors really thought they were onto something with a rubber mask that was said to erase wrinkles. Now while this may have been an okay idea, the execution was poor. These masks had tiny coils on the inside that would heat up and "melt away fine lines and wrinkles." What could go wrong, right?