Not getting enough sleep is a problem a lot of us have these days, whether it's from stress or simply not being able to calm ourselves down at night to drift off, but what we often don't realize is that the effects can be damaging after some time. So today we're talking about what sleep deprivation might look and feel like, as well as scientifically proven ways we can have a better night's sleep! Let's get started.
First up, sleep deprivation. Of course, we all probably know what it feels like to go to work after not sleeping very well of a night, some of us probably know the feeling all too well; we're groggy, focusing is a challenge, and we find ourselves pretty irritable, and while this makes for one long day, the effects of long-term sleep deprivation can really start to affect our health. If you've gotten used to feeling tired and sluggish, then sleep deprivation has probably already started taking a toll on your body, and next up is your mental and emotional health.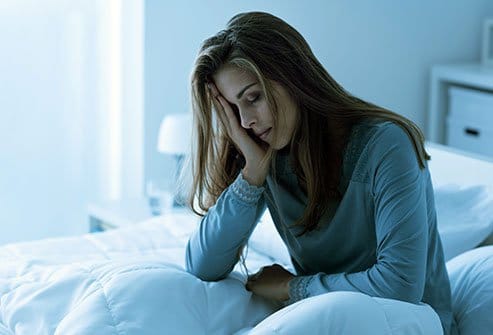 Here are a few signs you may be suffering from sleep deprivation:
Yawning frequently throughout the day.
Difficulty focusing or remembering things.
Feeling lethargic of an afternoon.
Having a hard time staying awake during meetings, lectures, in warm rooms, or after a meal.
Falling asleep within five minutes of laying down.
Experiencing mood changes including feeling anxious, paranoid, or even suicidal.
Sleep deprivation always causes a number of negative effects such as:
A weakened immune system. 
Impaired brain activity. 
Changes in appearance. 
Cardiovascular problems. 
But there are solutions and as promised, today we're talking about just a few of the many scientifically proven ways we can get better sleep.
Establish a bedtime routine and stick with it. Having (and more importantly, sticking to) a nighttime routine is the best way to reinforce your body's natural sleep-wake cycle. And yes, your routine needs to be followed even on the weekends! Doctor's orders. Our best tip is to set an alarm for a certain time in the evening that tells you it's time to put screens away and start settling in for bed. 
Kick the caffeine. We get it, you need (or think you need) that comforting 5:00 PM cup'a joe, but you don't, we promise. Consider your caffeine consumption and how you can stop consuming at a certain time so your body isn't all jacked up on it as you're trying to calm down. As a rule of thumb, cut the caffeine about seven hours before you plan on going to bed. 
Try a calming tea. Be on the lookout for any natural teas that promote relaxation or include the word "sleepytime" because those teas consist of a natural blend of herbs that will relax you and gently send you to sleep. 
Make sure your bedroom is conducive for sleep. Clean up your mess, spray your pillows with calming lavender spray, turn on nature sounds, pull the blackout curtains, turn your fan on, and snuggle up with your softest blanket, or whatever floats your boat, just make sure your bedroom is how you like it for sleeping.