In a word, fear is uncomfortable, but fear has been around as long as life itself, so we're no stranger to it. And to be frank, fear isn't without its benefits because where else do we grow except outside of our comfort zones? Today we're looking at what goes on inside of our brains when we're frightened and why we can physically feel that we're scared. 
First, we must pose the question: why do we even get scared? Feeling fear in certain situations falls under that category of "makes sense because I never really thought about it" for us. The answer to our question actually dates way back, in fact, we can actually thank fear for getting us this far as a species. Fear is essential for survival, so understandably we're jumpy in certain environments and our fear may even seem a bit "trigger happy" at times but this is because we're simply wired to fear something, such as the dark, versus trusting it and falling to our death in a massive cave just seconds later. (Okay, a bit dramatic, but we had a point to make.)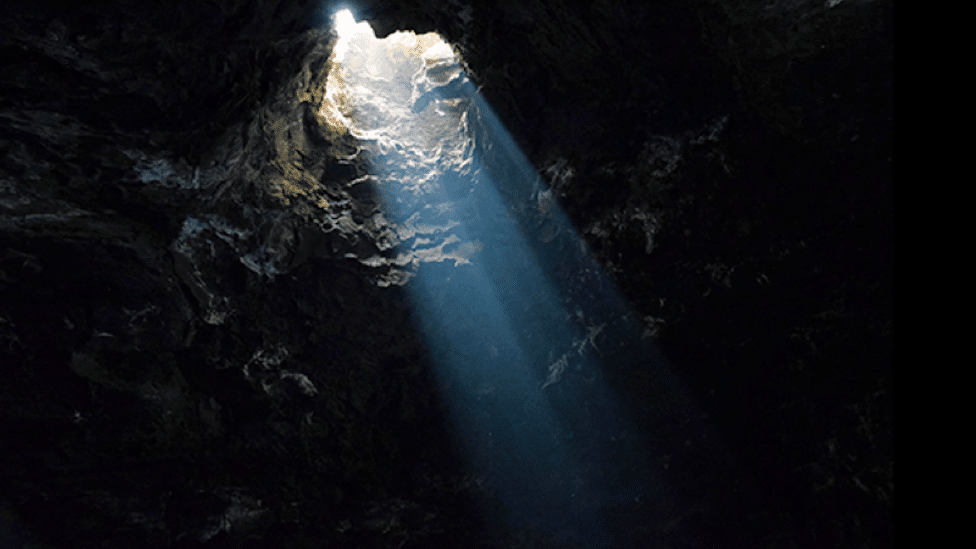 So now let's talk about what's going on in our mind and what's happening with our body the moment we realize we're experiencing fear. In a single statement: "fear reaction starts in the brain and spreads through our body to make adjustments for the best defense or flight reaction." (source) We quickly start to notice physical changes such as our breathing and heart rate increasing, our muscles becoming tighter, perhaps we're getting goosebumps, and all of these changes are simply preparing our bodies to fight or run. 
Now that we have a pretty general idea of fear, let's discuss working through it, because if we know one thing about life, there is always a lesson.
Acknowledge that you can learn from fear. While experiencing a fearful circumstance or situation, we may not be overly impressed with how we handled it in that moment, but we can reflect and learn; and maybe, just maybe, the next time we won't be so scared or perhaps we will respond a bit differently. Never be too hard on yourself about how you reacted, all we can do is learn and grow from it. 
Understand that experiencing fear can be a positive thing. If you're feeling afraid, you're out of your comfort zone, and just as a recap, where do we grow the most? Outside of our comfort zone.