With the big Rihanna concert coming up and whatever is happening before and after it (we jest, we know it's the Super Bowl) it got us thinking about sports fans and how being a hardcore sports fan affects us mentally. Turns out, it has some major effects on our mental health. Major mental health benefits, we should say. Let's get into it.
Making Connections
Being part of any fandom, sports included, gives people a sense of community. As crazy as it sounds, even something as simple as putting on your team's baseball cap can make a person feel like they're a part of something bigger. Think about it, when you're wearing team gear you may get the occasional head nod, high-five, or even full-blown conversation from a passerby can make a person feel like they just made a new best friend.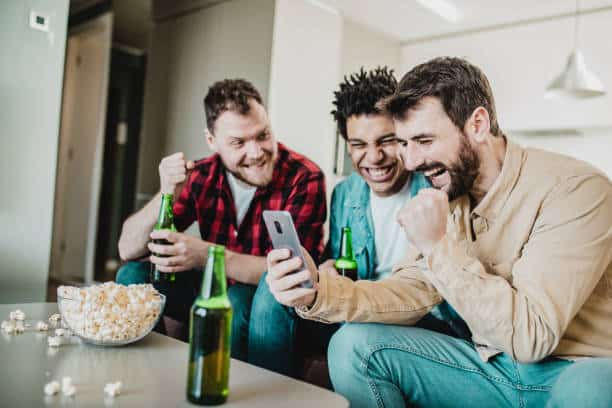 Escape
Tuning into a sports game means tuning everything else out – work, family stuff, friend drama, all of it gone.
Together Apart
As crazy as it sounds, even if fans watch the big game by themselves, just knowing there are tons of other fans watching the same game makes them feel less alone. Dorm rooms, classrooms, man caves, bars, sneaking a look at the score at work, no matter how you watch you're fostering a connection with fans all around the world. Researchers have found that even when fans watch the game alone they experience lower levels of loneliness and alienation. 
Eustressin'? 
You know how when you watch sports ball you feel excited and also anxious and stressed out but you're also having the time of your life? That's because you're creating both adrenaline and dopamine, which are both associated with feelings of arousal. You know what all of these good feelings are associated with? Creating fan loyalty.
In a Word: Success!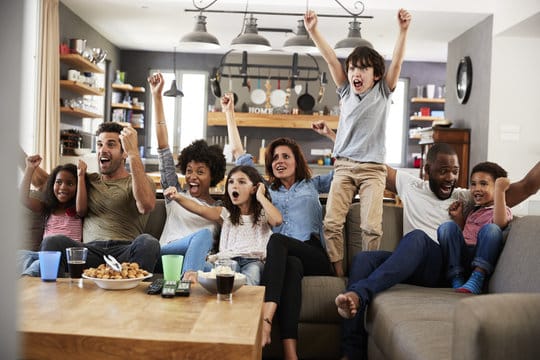 In real life, success can be really hard, but if you follow a sports team you get to live vicariously through them and celebrate their victories. 
A Constant Place Where You Can Be Yourself
Ahh, sports. You'll laugh, you'll cry, you'll show affection, you'll simply feel. And sure this sounds dramatic, but fans often feel as though they don't have to stifle their emotions. Not only are arenas often a safe space for fans to express their feelings, but the arenas themselves often act as a constant in fan's life.