'Tis the season for icy road conditions and sharp northern winds. With the winter weather in full force, or at least so close we can practically taste it, we thought now would be the perfect time to learn some COOL (see what we did there?) weather facts. Let's get started! 
Have you ever noticed how people don't seem to be as sick in the summer as they are in the winter and everything just seems more, all around, wonderful? That's because it is. In fact, winter colds kill twice as many people as summer heat does.
Some of us love snow days, and some of us dread them, but what about being scared of snow? If you have a fear of snow, then you suffer from what is known as Chionophobia and it's the persistent fear of snow, especially being trapped by it. And we don't know about you, but that absolutely unlocked a fear we didn't know we had.
We've experienced cold before, but never cold like Vostok Station in Antarctica. The year was 1983 and the temperature hit a frigid -123 degrees Celsius.
The terms snowstorm and blizzard almost seem like they could be used interchangeably, but that isn't the case. A blizzard occurs when visibility is reduced to ¼ of a mile and winds reach 35 mph or over, and to constitute a blizzard the storm must last at least 3 hours. If any of these conditions aren't met then you are, in fact, experiencing a snowstorm and not a blizzard.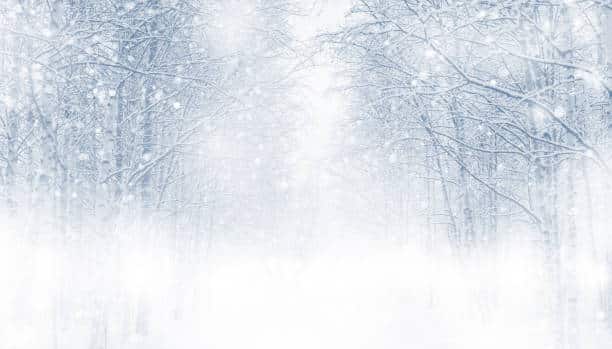 How many sides do you think a snowflake has? If you said 6, you are correct!
Couples are twice as likely to think about splitting up during the winter than they are any other time of the year, more specifically the period after the New Year to around Valentine's Day. The two main reasons for this are one, stress, and two, energy levels are lower during cold weather, and frankly, we all tend to get a little moodier.
We typically deal with the cold weather by telling ourselves that we need it to get rid of the summer bugs because for some reason we can deal with the cold if it means fewer mosquitos, but we've had it all wrong. A cold, or colder than normal, winter probably won't reduce the number of insects the following spring and summer. What will reduce them is an out-of-season cold snap because insects wouldn't have had the opportunity to adjust to the environmental changes yet.