There's no doubt that the holiday season is stressful, then throw in having anxiety on top of "normal" holiday stresses? It can all feel overwhelming. Gift buying, cleaning, baking, holiday parties, friends, and family, whether you're trying to do it all or you're experiencing any amount of loss, this season can feel lonely and chaotic. We're here to remind you that in the middle of all the chaos, you don't have to lose control. We've got some tips for dealing with holiday stress this season so you can find peace and joy.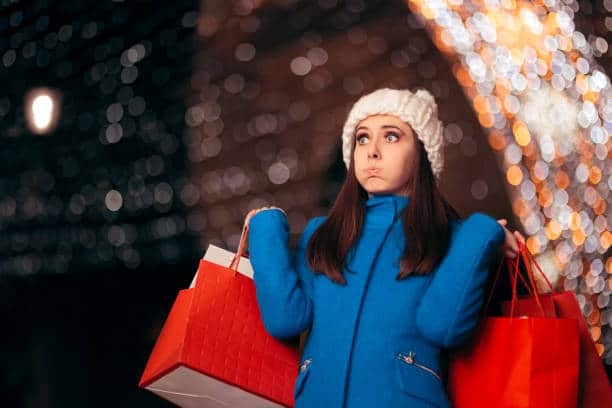 Money
Hands down, the holiday season is the time most of us tend to overspend versus any other time of the year. And how can anyone blame anyone? The ads start in late summer and go hard through the fall and it doesn't take long or many gifts for us to start doubting whether or not we'll be able to make it through the season money-wise. Our best advice here is to set a budget and no matter how badly you want to stray from it, stick with it. If money starts to get tight, get creative with gift giving and consider baked goods, a recipe book, a photo album, or other handmade goods you can gift someone.
Expectations
The holiday season comes with all kinds of expectations of the "perfect" Christmas, but that is just something that happens in the movies. Lower your expectations and shoot for a "good enough" holiday. Focus on the things you consider important and we're willing to bet you'll have a pretty great holiday.
Family
This can be a really tough one for a lot of people. Most of us find almost too much truth in the sentiment, 'you can't pick your family,' and when you add feeling obligated to spend time with them, it can sometimes be a recipe for disaster. This holiday season set healthy boundaries however you need to, pick your battles, and know that you can always just walk away. 
Loneliness
Whether you're far away from loved ones this holiday season or you're grieving the loss of loved ones, the holidays can be a lonely time. If you're far away from your family, we recommend getting together with friends or volunteering your time to help those in need. If you're grieving someone this holiday season, know that you aren't alone, look for a way to honor your loved one, and just be sure to let yourself feel all of your feelings as you work through the holiday season.
Exhaustion
It can be a tiring time of year with all of the light nights, holiday parties, and over-indulgence. Be aware of how you're feeling and do your best to stick to a schedule that works for you. Make sure you're staying hydrated and exercising, and aside from treating yourself every now and then, make sure you're eating clean. Not only is this a great way to stay rested, but it's a great way to keep your immune system strong and keep sickness at bay.