In a perfect world, nobody would know what grief feels like, but as we know all too well, we don't live in that world and a lot of us have probably suffered through losing someone close to us. In recent decades, researchers have discovered new and fascinating information about grief, how we cope, and what our brains do when we experience grief, particularly when the loss is devastating and has major effects on our daily life. As it turns out, after a detrimental loss, our brains do a lot of rewiring. 
Our brains are simply hardwired to form attachments, keeping track of our most meaningful relationships along space, time, and depth of the connection. The most important bonds our brains form are permanently encoded solidifying that certain people are special to us and will always be with us. These deep connections are made during intense loving moments. The conscious brain understands that death can tear us apart from those we love, while our non-conscious brain knows that even if we're away from someone we love for a day, week, or month, in the end, it knows we will be reunited.
To keep our relationships in order our brains make what is known as a neural map. These maps contained detailed information about our spouses or long-term partners that include details about the person, the relationship, and the life you created together. Everyday examples of this include knowing about what time your partner will be home from work each day or how you know they'll complain about the weather and everything in between. Because of these neural maps, your day-to-day flows a lot smoother. When your partner passes away or the relationship suddenly ends, your brain then has to make sense of their absence and create a new neural map to reflect your new reality.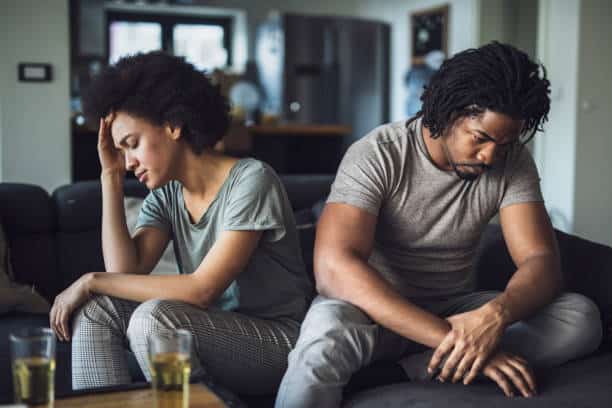 As you can imagine, your brain is a little conflicted because it now has two very different facts about your partner: one, they're gone, and two, they're everlasting. This is why it's difficult to understand that they're gone because they're also everlasting or why you think you hear, feel, or see them because your brain is still holding on to that deep connection of space, time, and depth. 
Luckily, there are some ways you can bridge this gap while your brain tries to make sense of a new normal like enjoying the things you enjoyed as a couple. As your brain redraws the map you'll start to feel yourself gradually easing into a new life, though this does take several months for your brain to even start because again, it still wants to believe that person is everlasting and you'll be reunited in a few days, a week, or maybe a month. So in conclusion, you are not crazy as you move through the mourning process, you are not alone, and while it will be different, life will go on. Just be sure to grant yourself plenty of patience and self-compassion.