Disney and other animated films are a big part of our childhood. While animated movies and cartoons are created for kids, that doesn't mean adults can't enjoy them! Animated movies and TV shows often include so many hidden details and clever references that we don't understand as children, which is why re-watching all our childhood favorites is so fun! As adults, we suddenly understand all those small details we've never even noticed when watching the films the first time around. The makers of these films and TV shows enjoy inserting all sorts of clever details and references into these movies, especially for the parents watching with their children. We've created a list of surprising details and amusing Easter Eggs most of us have never noticed in animated movies and TV shows – see if recognize any of them!
Predicting the Future
The Lion King is one of Disney's most beloved films of all times. There isn't a kid out there who hasn't watched the film, and there isn't a parent out there who hasn't shed a tear when Simba lost his father. However, no matter how many times you've watched the animated film, we're quite certain there are many Easter Eggs involving the movie you've never noticed before.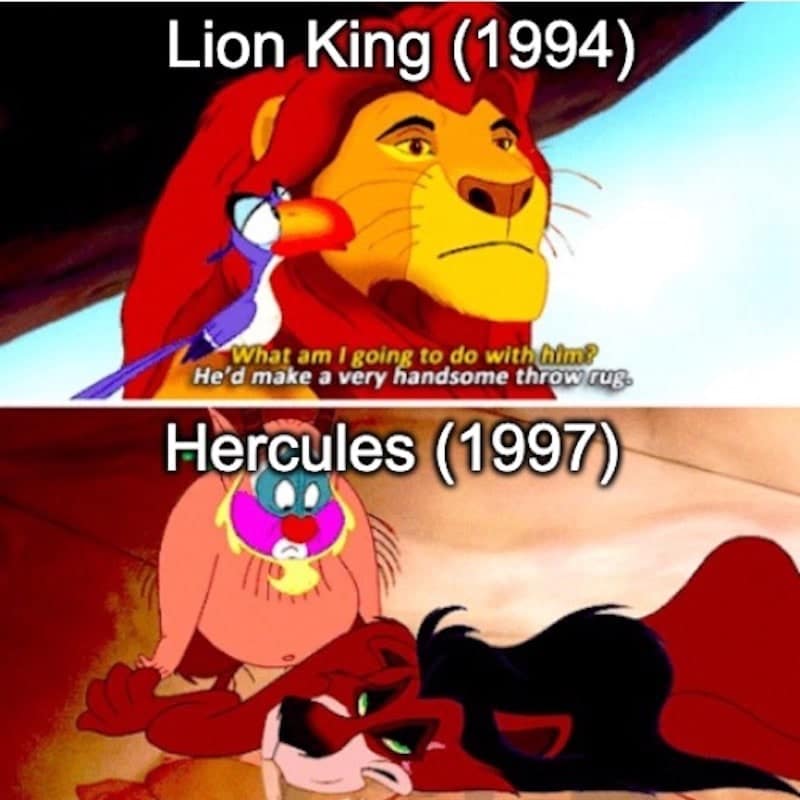 This is just one example: There's one scene in The Lion King (1994), where Zazu, Mufasa's trustworthy royal advisor, tells the king that the evil Scar would make a handsome throw rug. Three years later, Hercules was released to theaters, and diehard fans may have noticed Zazu's suggestion came true, as we see the hero of the film handling a throw rug that looks just like Scar.