The internet is a place where everyone has the freedom to express their diverse range of opinions. We mainly use it to check out the latest memes. On occasion, people make an effort to appear very deep and thoughtful in their posts. While some people are successful in communicating their inner desires and thoughts to others, others end up becoming a laughable, cringey mess! Here are 50+ examples of people trying to be deep but ending up making total fools of themselves.
Racism Deleted
You probably had a friend who came with some meaningless analogies, but they would sometimes get it right. It's possible that this Redditor embodies this trait! This is a very profound lesson that we should all take to heart: the fact that we are all alike on the inside, regardless of skin color.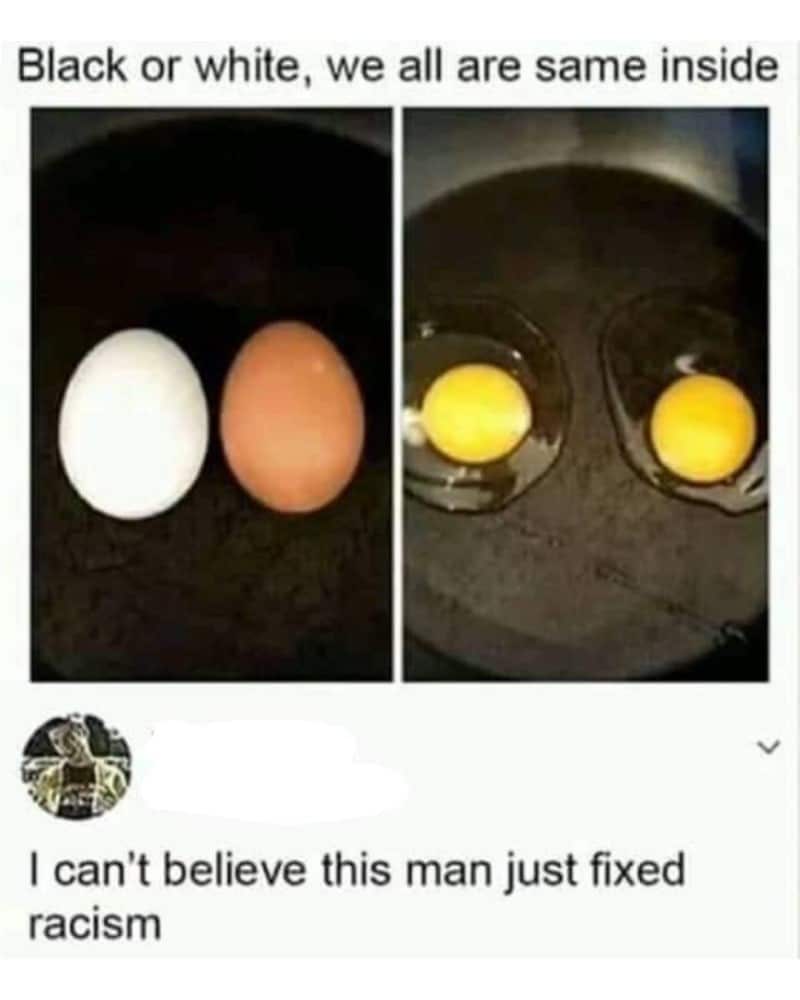 However, the hilarity of the meme didn't go unnoticed. One person pointed this was an overly simple solution to an age-old problem. Basically, the OP called everyone eggs, and that we all have a bit of white and yolk on the inside! But, on the other hand, he's not completely wrong. Aren't we all a little eggy?