Halloween may be over, but it's always spooky season in our hearts. And while we love a good ghost hunt, we're interested in what science, the ultimate ghostbuster, has to say about the paranormal. Let's get started.
The idea that there are spirits "living" (we're using that term loosely) among us goes back decades upon decades. And when we stop to really think about it, there is something comforting about family members still being with us.
For centuries, there have always been a number of people claiming they are able to communicate with the dead somehow, but it hasn't been until more recently that the idea of ghosthunting has been popularized and we have TV shows like Scariest Places on Earth and Ghost Hunters to thank for this.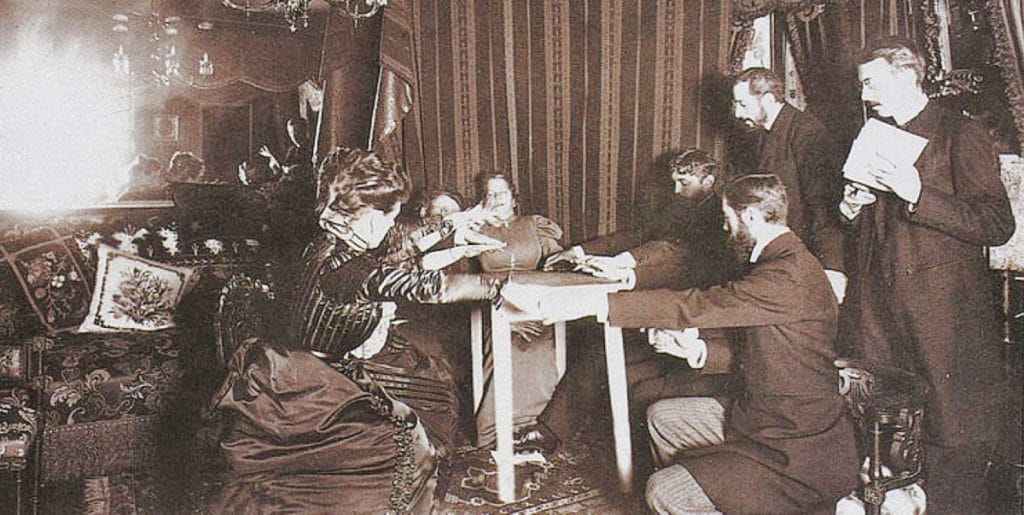 Now sociologists and scientists alike have studied the concept of ghosts by talking with various ghosthunter participants and while a majority of participants interviewed were unsure if they had actually encountered a ghost, mostly citing the fact they needed to see something to believe it, they did confirm that during their experience they felt that the "vibe" if you will, was eerie or mysterious, unable to explain certain phenomena, but fully aware the overall feeling was ominous and heavy.
Scientifically speaking the idea of ghosts raises several questions such as what is a ghost made of? And can they move through solid objects with ease or can they throw things across a room? See the issue here? Professional ghosthunters are known for using a number of recording devices and microphones but none have actually been proven to have the ability to detect ghosts.
So how and why do so many people claim to see ghosts? Well, there are a number of reasons. First and foremost, your brain wants to see them. Our mind is powerful and we can trick ourselves into a lot of things, and seeing ghosts is one of them. 
Another reason we may think we see ghosts? In a way, our brains are kind of looking out for us. During the day we could be on a nature trail or in the forest and when we step on a twig, we'll think nothing of it; however, if we do this at night, we'll probably convince ourselves it's a murderer and get the heck out of dodge.
And of course, your mind can simply play tricks on you, making you think (and truly believe) you've seen or experienced something out of the ordinary.
In a lot of ways, ghosts are comparable to aliens in the sense that maybe we just aren't sure if they do in fact exist or not. Either way, ghost hunting is a spooky fun time and we don't see an end to ghost hunting, and you know what? We're okay with that.