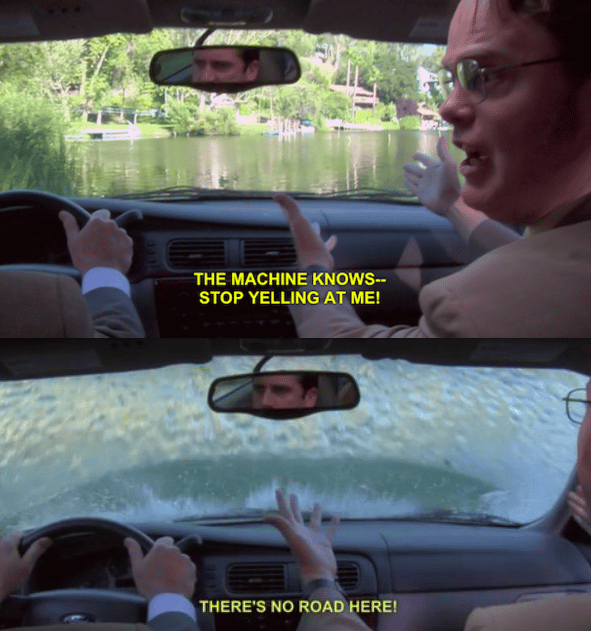 Our brains are extremely powerful mechanisms and without them, we are, quite literally, nothing. But our weirdly wonderful brains are almost constantly working overtime and they're capable of a lot of things that we were ~unaware~ of. Here are just three interesting things our main operating system can do without us knowing or being able to control and we can't lie, we're a little scared. But hey, what can you do? Literally nothing. Let's get started! 
Remember that time in The Office when Michael drove him and Dwight right into a lake because that's essentially what the GPS was telling him to do and he just kept saying "the machine knows"? So this is actually a thing. We have grown extremely dependent on navigation systems to the point that accidents caused by following your GPS are known as "death by GPS" even though no one (hopefully no one) actually dies. Because of our dependence, the parts of our brains that were dedicated to directions are weakening; in fact, there is an entire generation now so dependent on GPS that they no longer associate certain landmarks with wherever they need to go. GPS is great and all, but don't forget the whole "if you don't use it you lose it" adage because this goes for parts of your brain as well.
Can you read in the car or are you normal and immediately feel nauseous the moment you look down? There's a reason for that and that reason is that our brain thinks we're being poisoned. When we go for a walk or a run we can anticipate the up and down motion because we're well aware of how our brains work, but when we're in a car the ride is smooth but we can still sense high speed and this confuses our processing region a great deal. To the point, the only way we're able to make heads or tails of the conflict is by assuming we've been poisoned and activating our vomit reflex. Throwing up acts as a sort of reset when we get super confused.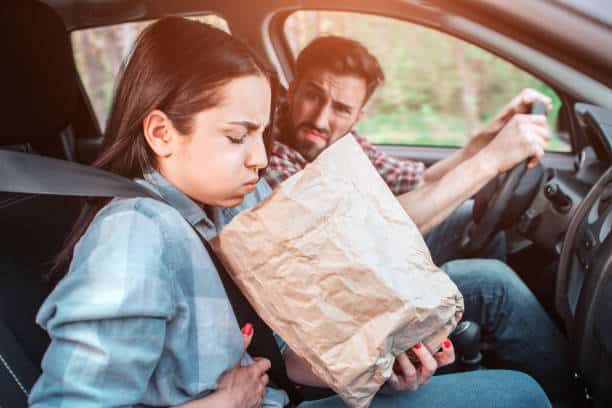 We've all experienced that moment when we've seen or said a word so many times that we're convinced at some point we have no idea what it means or if we're saying it right or what year it is (okay, that's dramatic) but go ahead and test this out by saying "llama" over and over again. This is called semantic satiation and psychologists have known about it for about a century now. Basically what happens is that not only do we stop paying attention to it, but our brains stop assigning any meaning to it.