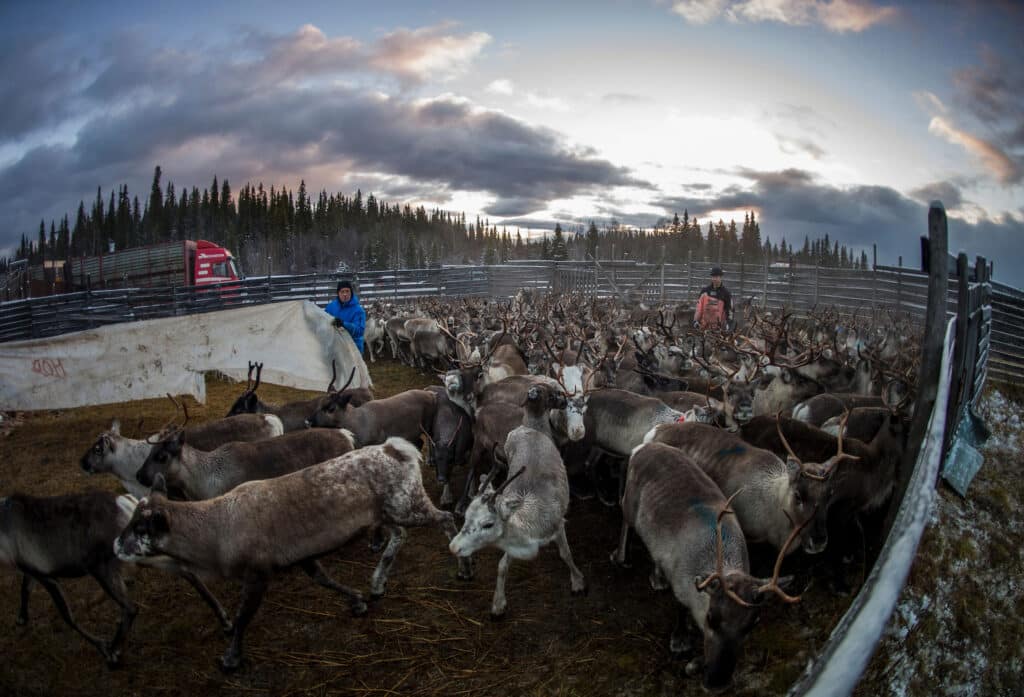 You don't need us to tell you that there are scientific wonders all over this big, beautiful planet, but often we don't think of exploring such wonders when the temperatures plummet. Today we're looking at some of the coolest (see what we did there?) things you can check out this winter. 
The Great Reindeer Migration, Sweden
At just about one thousand miles north of Britain where the snow is thick, the lakes are frozen, and temperatures fall to -13 degrees Fahrenheit, thousands upon thousands of reindeer make their way across Northern Sweden. What's happening is they're leaving behind their summer pastures and trekking to the thick forest where they'll tough out the winter before returning back to their pastures. This journey typically takes around ten days, but the reindeer don't have to go at it alone, in fact, they are accompanied by seminomadic Sami owners.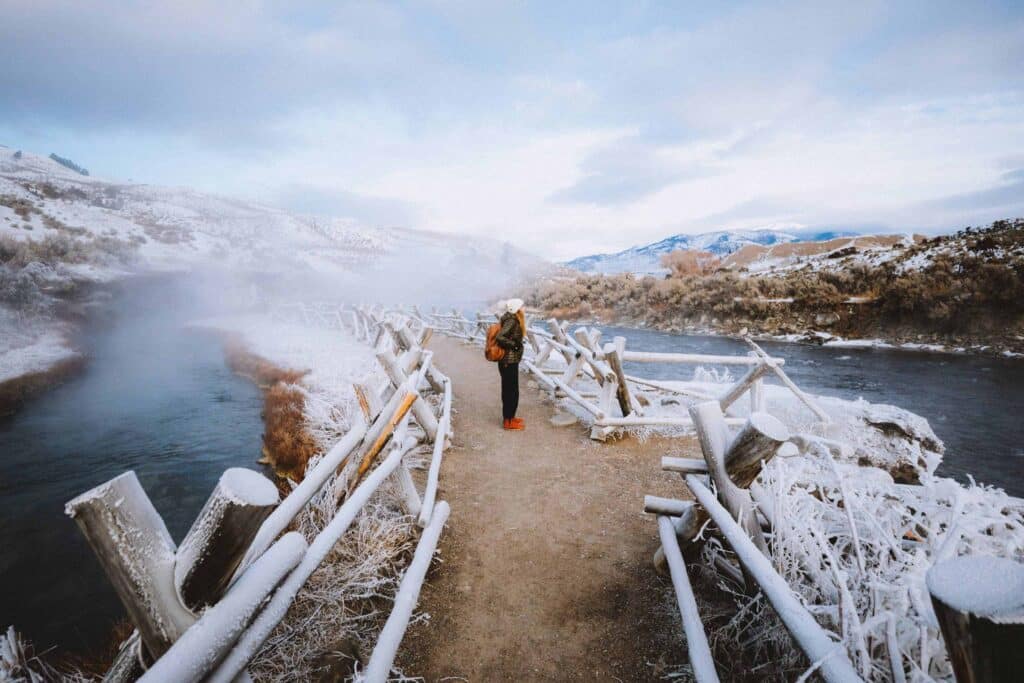 The Boiling Waters of Yellowstone, Wyoming, United States of America
There are about a million reasons to pay Yellowstone National Park a visit; it's a landscape created by glaciers and volcanoes and is home to moose, bears, wolves, geysers, hot springs and so much more. When the snow begins to fall, the number of tourists drops drastically, understandably so. But if you can handle the frigid temperatures, you'll get to witness herds of bison heading to warm themselves up by way of the geyser basins, retreating only when the hot springs begin to erupt sending arcs of boiling water high into the air. 
The Northern Lights, Canada
Imagine being so in the middle of nowhere that the silence is overwhelming and it's so dark your hand can be inches from your face and you still can't see it. It kind of sounds like something out of a nightmare, doesn't it? We're happy to report it's quite the opposite because just a glimpse of the flashing neon pink, turquoise, and green lights that swirl across the sky is, as Lizzie McGuire once said, what dreams are made of.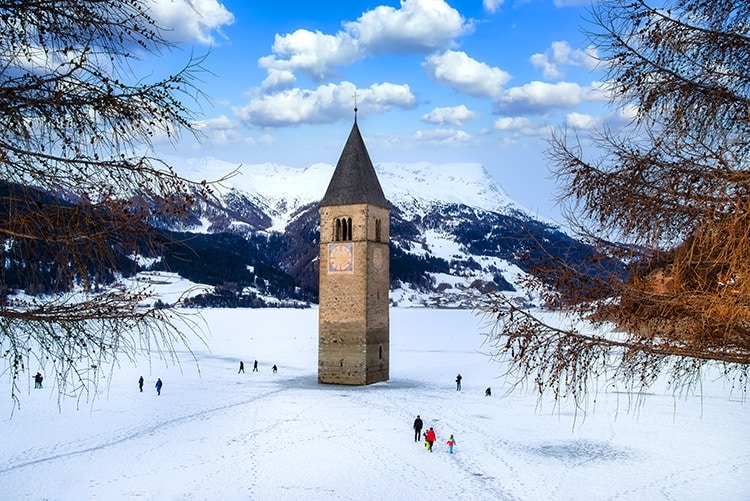 The Sunken Bell of Italy, South Tyrol
We saved perhaps the most bizarre winter sight for last. In South Tyrol, Italy, in the waters of Lago di Resla, you'll spot an amputated church spire poking out of the frozen waters. The 14th-century bell tower is actually a monument dedicated to an entire village that drowned beneath the waters of an artificial lake created as part of a hydroelectricity project in the 1950s. The bell was removed when the valley was flooded, but locals swear they can hear it toll on a still, quiet night.