A lot of us long for a career where we can make a difference in the world and for some of us that fall under the category of forestry. If you're thinking that you love the great outdoors, long for adventure, and that this could be the job for you, then let's dive a little deeper into the field.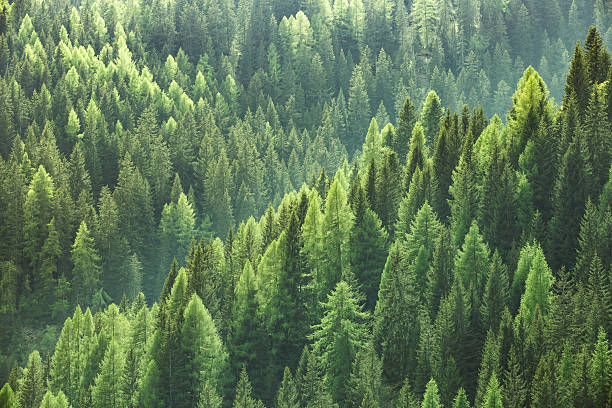 Pros and Cons
Pros: 
Working in forestry means the world is your cubicle. Well, kinda. You get to ditch the office life for oftentimes beautiful landscapes.
Forestry means learning to actively use a specialized set of skills, and not only will you be an active problem solver with this skill set, but you'll also learn how to use certain technologies that are unique to your field.
If taking care of the environment is important to you, then you should absolutely consider a career in forestry because there are a lot of forestry careers out there centered around keeping the land healthy or restoring it.
Cons: 
Working outdoors means that you'll be working in all kinds of weather conditions. So make sure that no matter what job you take, no matter where you take it, you can handle the climate.
The work required of someone in the field can often be considered dangerous by a lot of people. Icy roads, wildfires, and rock slides are just a few of the conditions you can expect to face.
You will deal with all kinds of wildlife working in forestry; now, this can absolutely be a pro, but it can be a con as well if you're facing snakes, bugs, or even bears.
Let's look at just a few career options!
Wildland Firefighters
This job is exactly what it sounds like, wildland firefighters are on the front lines when it comes to fighting wildfires. 
Foresters
If you're the type of person that could just hug every tree you see, then a forester may be just the career path for you. Foresters are responsible for planting, removing, and caring for trees, while also considering the growing pattern of forested areas.
Conservation Scientists
These scientists focus on managing and protecting forests, parks, and natural resources and they do so by collecting data for forest inventory, analyzing the quality of forest areas, and various other things.
Forest or Conservation Tech
This is a great starting point if you're considering a career in forestry but aren't entirely sure where you hope to be in a few years, but still want to get your foot in the door. (Sometimes the career just has to find you, ya know?) Forest and conservation techs plant trees, clear debris, and treat forests with insecticides and/or herbicides.